Research builds my farming community
Research builds my farming community
Cranberry production is booming in Quebec thanks in part to research at the Université Laval
Photos by Patrice Halley with text by Dane Lanken
Crop scientist Simon Bonin and cranberry farmer Olivier Pilotte stand knee-deep in a flooded field in the rural municipality of Lourdes, on the south shore of the St. Lawrence near Quebec City. It's the heartland of a cranberry-growing district that has grown spectacularly in the last 15 years with research carried out at the Université Laval and the establishment of the Fruit d'Or processing company at Notre-Dame-de-Lourdes.
---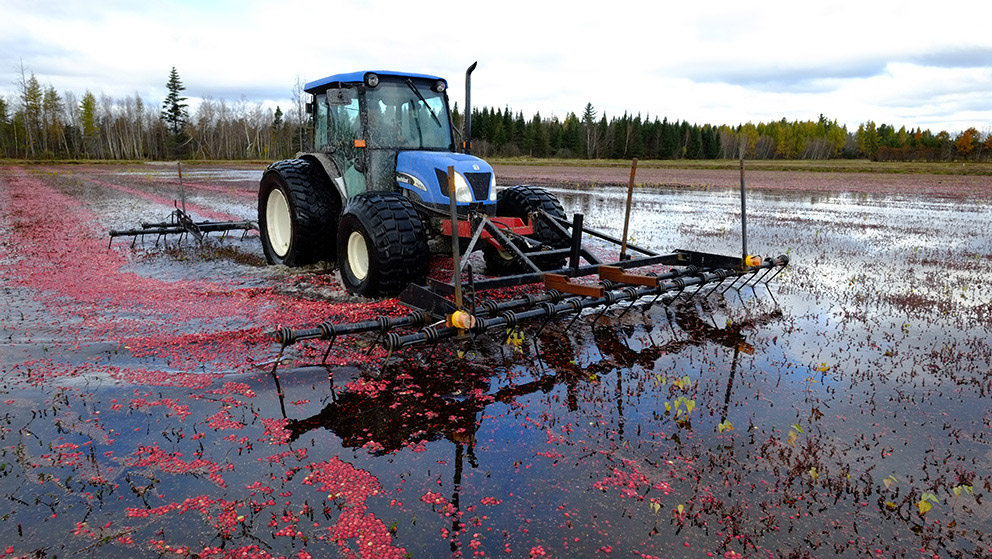 Cranberry shrubs themselves grow best in poor, dry soils, but in fall, the fields are flooded to facilitate harvesting. Modern cranberry harvesting uses tractors fitted with special rakes that comb the drowned fields. The rakes detach the cranberries from the plants, and the berries, hollow and buoyant, float to the surface. The system requires diked fields and other innovations, but is much more efficient than the dry harvest of yesteryear.
---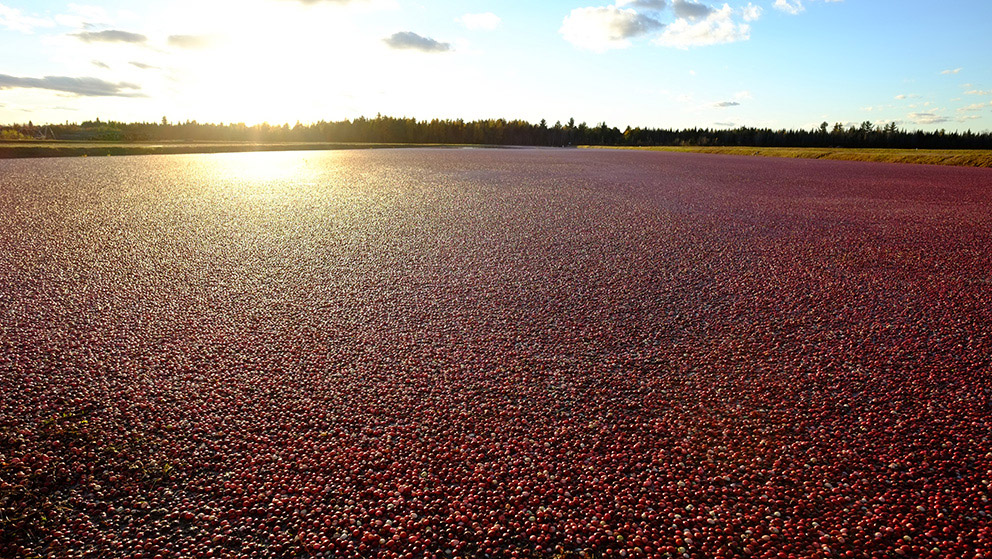 Countless cranberries coat a flooded field, their characteristic red turned gold in the autumn sun.
---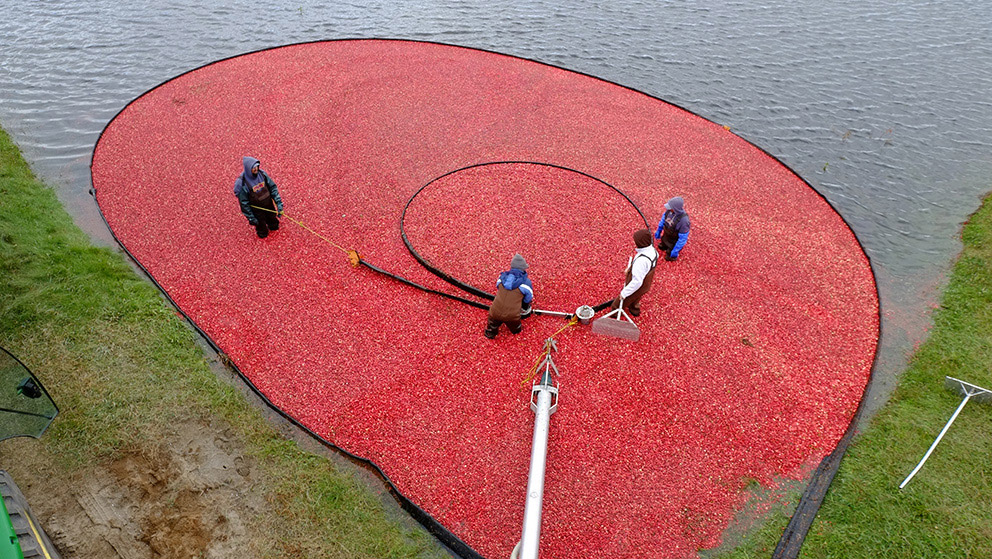 Cranberries floating on flooded fields are corralled with booms and herded towards shore.  
---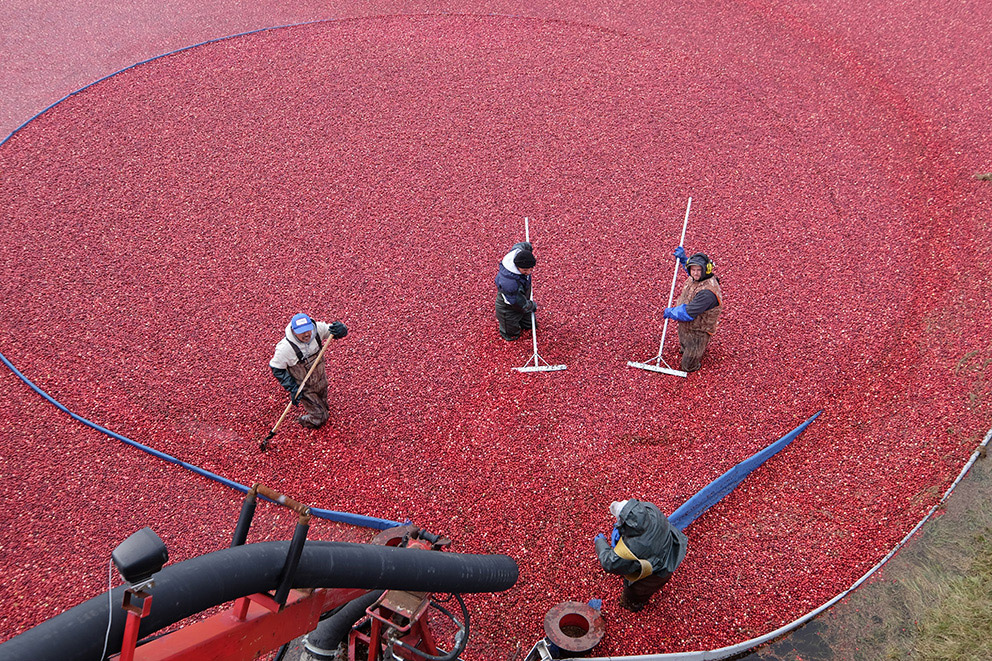 Harvest workers bundled against the autumn chill rake cranberries towards a giant vacuum tube that sucks the crop off the water and into waiting trucks. More than 30 cranberry farmers in the district around Notre-Dame-de-Lourdes and neighbouring Villeroy and Plessisville supply Fruit d'Or with top-quality produce. By working together and sharing equipment and know-how, they've formed their own cranberry-based community.  
---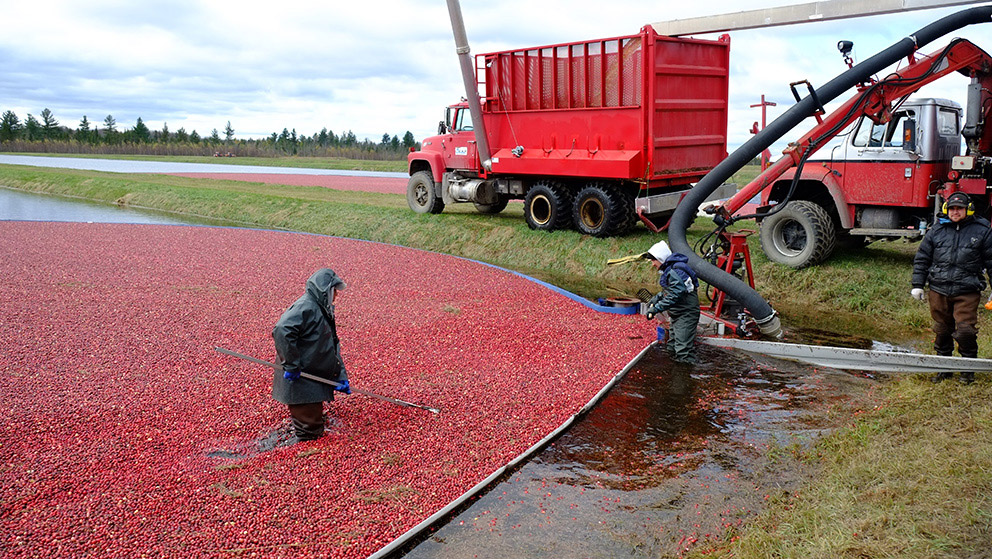 Dikes surrounding the fields double as roadways for cranberry-bearing vehicles.
---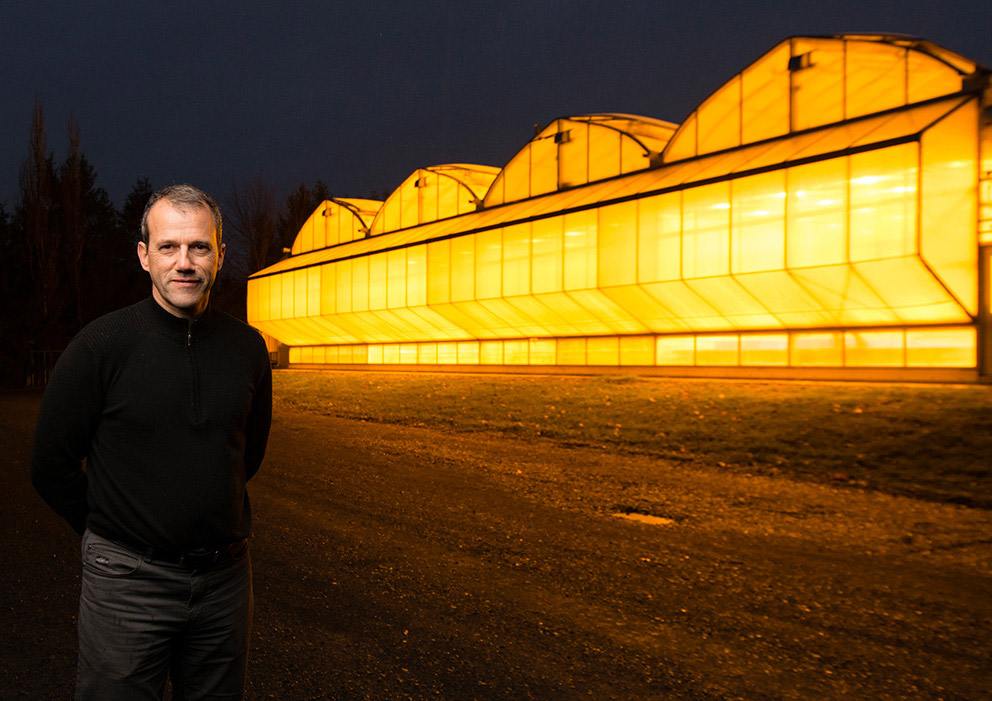 Jean Caron is professor at the Soil science and Agrifood Engineering Department at the Université Laval in Quebec City, and a leader of a program there to research optimum methods of cranberry cultivation and processing. Several dozen of his former students, including Bonin, are now employed both at Fruit d'Or and on area farms, and have contributed fundamentally to the explosive success of cranberry production in the region.
Photo: Martin Lipman/NSERC
---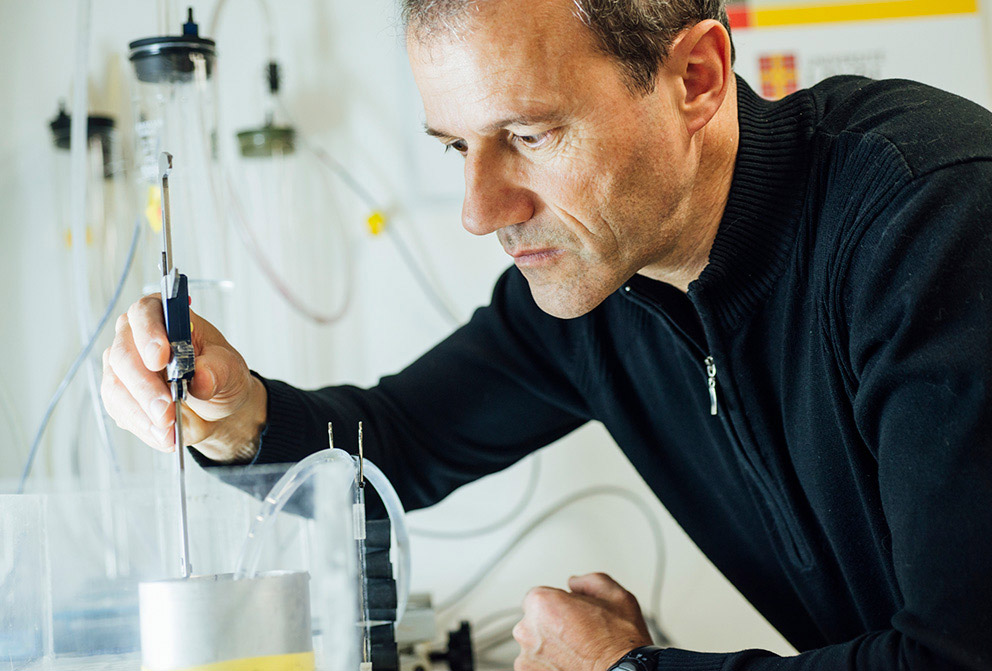 Caron in his lab at Laval.  
Photo: Martin Lipman/NSERC
---
The cranberry — formally Vaccinium macrocarpon — is native to a wide swath of eastern and central Canada and the adjacent U.S., but the community of growers and processors in and around Notre-Dame-de-Lourdes believes the region's cool climate accounts for the local berries' particularly deep red colour and nutritional punch.
---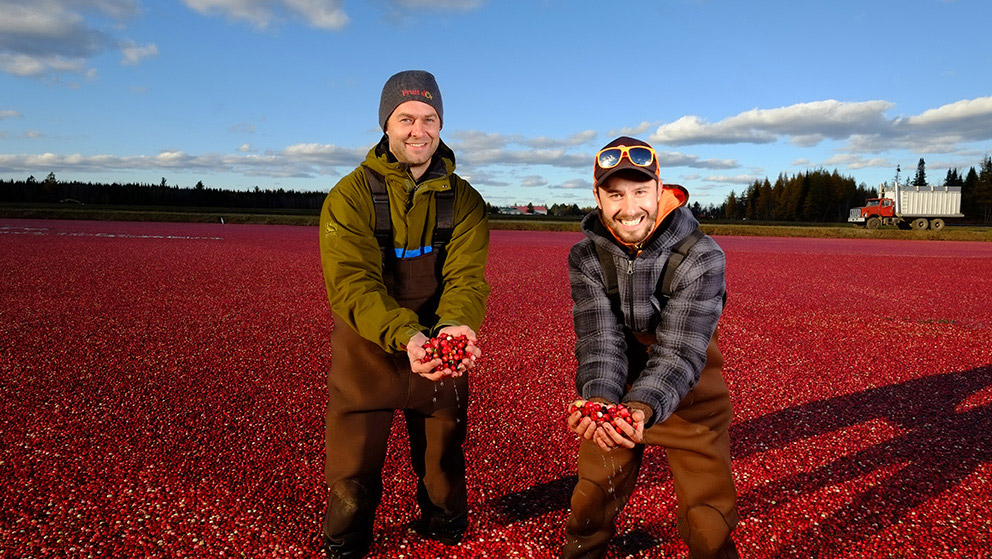 Bonin, who works for Fruit d'Or, and Pilotte, show off the fruits of their labour. Their company sells cranberries in many forms, dried, frozen and puréed, and as juice, powders and oils, to industrial customers and consumers globally. In just 15 years, the company has become the biggest producer of organic cranberries in the world.
You may also be interested in:
Stay connected
Keep updated on:
Funding programs
Stories on cutting-edge research
Events ... and more.
Stay connected
You're all set!
Just keep an eye on your inbox for a confirmation email.