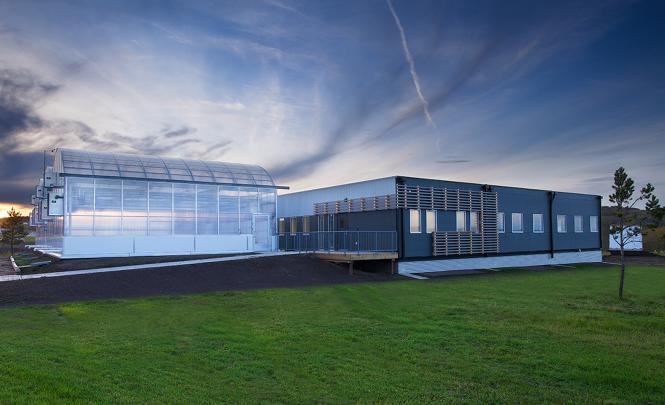 The College Fund supports projects that enhance the capacity of Canadian colleges to carry out applied research and technology development and foster partnerships that generate innovative products, processes or services that address the social, business, health or environmental needs of a Canadian industry or community.
The College Fund competition is currently in progress.
Status of this fund: The deadline to submit notices of intent is April 7, 2022.
Key document: College Fund call for proposals
What are the objectives of the College Fund?
The objectives of the College Fund are to:
Create and enhance partnerships with the public, private or not-for-profit sectors that lead to innovation. These innovations must address social, business, health or environmental needs of a Canadian industry or community
Enhance and optimize the proven applied research capacity of the college that is related to the proposed applied research or technology development activities
Generate social, economic, health or environmental benefits locally or nationally including the development of highly qualified personnel.

What institutions are eligible to apply to this fund?
Canadian colleges recognized as CFI-eligible can apply to this fund.
Check our list of eligible institutions
Find out how to become eligible

What infrastructure projects are eligible?
An eligible infrastructure project involves acquiring or developing research infrastructure to enhance existing applied research or technology development capacity.
Consult our Policy and program guide and the call for proposals for more information on what infrastructure projects are eligible.

How much funding can a college request?
Colleges can submit proposals with total CFI requests between $60,000 and $1 million.

What are the deadlines?
We hold annual competitions through this fund, with the deadlines landing on the same day every year. If a deadline falls on a weekend or statutory holiday, the date will be moved to the next business day.
ACTIVITY

DEADLINE

CFI issues draft call for proposals

December 2, 2021

Deadline to submit feedback on the draft call for proposals

December 23, 2021

CFI issues call for proposals

January 18, 2022

Information session for potential applicants

February 15, 2022 (in French)

February 16, 2022 (in English)

Deadline to submit notices of intent

April 7 each year

Deadline to submit proposals

June 7 each year

Review of proposals by Expert Committees

July to September each year

Review of proposals by Multidisciplinary Assessment Committee

October each year

Decision by CFI Board of Directors

November each year
What does an institution need to do before applying?
To participate in any of our funding competitions, you must first make sure your institution is eligible to apply for funding, has signed an institutional agreement and has an account on our CFI Awards Management System (CAMS).
Find out how to prepare to apply

What is the process to apply?
Follow the steps below and consult the call for proposals for complete instructions on how to apply. 
Colleges can submit up to three notices of intent and three proposals per competition. If your college decides to submit more than one proposal per competition, the proposals must not fall within the same field of applied research.

Step 1: Submit a notice of intent
Submit a notice of intent if your college plans to seek funding through the College Fund. 
We use notices of intent to:
Identify what expertise is needed to assess each proposal
Recruit committee members
Ensure that the requested infrastructure is eligible.
Submit your notice of intent in the CFI Awards Management System (CAMS)

Step 2: Submit a proposal 
Consult the call for proposals for detailed instructions on how to submit a proposal.
Submit your proposal in the CFI Awards Management System (CAMS)

Step 3: The review process begins 
After the deadline to submit proposals, the review process begins. This is how we will assess which proposals receive funding.
Resources for applying to the College Fund
Listen to recordings of our information sessions and consult the slides from the presentations for details on how to apply.
[Olivier Gagnon] Welcome everybody. I'm Olivier Gagnon, the manager of the College Fund at CFI. I'm pleased to be with you today to talk about the College Fund.
So I've got a few slides for you, mostly focusing on changes to the program, and at the end I will be happy to answer any questions that you may have either in the chat or directly with us.
Here's what we will cover today: The fund objective that has changed a bit since last year, the timeline, focus on changes, and then application review process.
The College Fund is the new name of what was previously called the College-Industry Innovation Fund. This is the new fund, the new name, and it's the only fund at CFI that is exclusively for colleges. So if you're wondering about CFI, we fund universities, colleges, research hospitals and not-for-profit research organizations in the country. Our key focus is infrastructure, so equipment and some O&M.
Here are the three objectives of the College Fund. So I've highlighted for you what has changed from last time. Basically, we decided to open up the College Fund to not only partnerships with the private sector and industry, but also with the public and not-for-profit sector. So now we are really looking for benefits from all types and natures, so social, business, health and environmental benefits for Canada.
Now you're seeing the competition timeline of this fund. So we issued our call in January, roughly one month ago. We are looking to receive notice of intent April 7th, then full proposal in June. We will conduct the expert review of the proposal from July to September, and then our MAC Committee will make a funding recommendation to us in October and we'll have a decision in November for you.
Let's focus now on some changes that we've implemented for this fund. So as I've discussed, the major one is to partnership with public and not-for-profit sectors, and expect benefits in all areas. Equity, diversity and inclusion is really also important for us. We based our approach on the tri-agency New Frontiers of Research Fund. So what has appeared more prominently in the College Fund is a team criterion that is really looking for expertise but also a diversity of expertise in your team. So it's really important to take that into consideration. We also have some EDI requirements on their benefits, mostly related to highly qualified personnel, so to have an inclusive workplace. So we invite you to think about it right now and probably include some information if you want to in the proposal, but it will start to be formally reviewed in 2024.
Other changes to the College Fund, we will now accept three proposals per college, per year. So it's up from two in previous years. We also for proposals that request less than $250,000 from CFI, there will be less requirements to address in the proposal. It's important for us because we would like to fund a diversity of projects in terms of size. So small, medium, large projects, we welcome them and we will fund them.
We increased, slightly, the page limit in French because there are some studies that document the fact that to write the same thing in French and English, you need more words, more sentences in French and that's why we've got that increased page limit.
In terms of review process, in the past, every proposal that was reviewed was sent to our MAC Committee for funding recommendations. What we will do this year, is we will remove the really weak projects that had no chance to be funded any way in the past, we will remove them from the competition at the Expert Committee stage and it will help our MAC, to focus on fewer proposals and make funding recommendations.
In terms of feedback, every proposal will receive the Expert Committee report, but this time around, the MAC will produce a report only for projects that are not funded. So basically, to give you more comments and advice, if you want to resubmit the proposal in the following year.
Another new element that is quite important and will appear all our competitions going forward, it's some key security considerations. So I'm sure you read the news, you listen to the news as we do. So there are more and more direct and indirect threats to Canada from agents in foreign countries and it applies also to research. So we may have aggressive countries that want to steal research secrets from Canada, so you need to be really careful about it. We've got some links here for you on how to best prepare for that. And then at CFI, when the projects are funded, we will also look at that and we may take necessary measures if there is some threat to national security.
For the application process, it's a two-stage application process. It's the same thing as last time. The notice of intent stage is mandatory. So we need to receive a notice of intent for you to submit a full proposal. Notices of intent are not reviewed, so as soon as you submit it, you can start working on your full proposal.
Here is a bit of information of what is included in a notice of intent. The sections are the same, so project information, a bit about your team, a description and at least six suggested reviewers. So we use the notice of intent, really to start recruitment for the Expert Committee stage. So it's really important to present enough information for us to be able to select the best expert to review your proposal. That's also why we ask you to suggest some reviewers that you feel have the right expertise to review your proposal. So it's a good idea to send us a diverse list of experts and some experts that are aware of the college landscape in Canada.
Same as before, if you're requesting advance research computing, we ask you to work—previously it was with Compute Canada—now there's a new organization, mostly doing the same thing. It's called the Digital Research Alliance of Canada. So we ask you to work with them when you prepare your proposal, to make sure that what you are requesting can or cannot be integrated with our national facilities and they can also help you with what types of equipment you need to buy and will give advice on costing.
Now we see the various components of the full proposal, no change here, so in the project modules, some information, some summaries. We've got plain language summary that's mostly for communication activities if the project is funded. The project summary in PDF is really important, because it's a document that is sent to the MAC Committee. So it's really important to do it right.
Again, some team information and collaborating institutions, some information on O&M costs, and obviously the main piece of the proposal, which is the assessment criteria PDF, where you address how your proposal meets the review criteria.
Finance module, the same thing as before. So you list the items you want to buy, include some floor plans if you're doing construction, renovation. You list the contributions from your partners and there's an overview that is generated when you're ready. It still suggests a reviewer, so you can add more at this stage but it's better to include them in the notices of intent because when we receive the proposal, the committees are pretty much complete at this point.
Here, I want to talk about the objective and the criteria. There has been some movement between the criteria. First, you removed the single reference to industry partnerships now that it's broader, but also we moved around the criteria to better match the objective. So under this first objective, we added two criteria: applied research of tech-dev. and partnerships, mainly requesting the same information, but again, running the scope to impact on the community and partnership with other partners than industry partners.
Under the second objective, it's really the one where we focus on infrastructure and increasing your research capacity at your college. So obviously, criterion about infrastructure, but that's here that the criterion is more prominent and that's where we are looking for a breadth of expertise and experience. So it's important to take into account diversity in the competition of your team.
A bit like before, the third objective is a direct mapping to the fifth criteria. It's about benefits. So again, it's broader, so it's social, economic, health and environmental benefits, including development of highly qualified personnel.
A quick final overview of the merit process. So the first stage, Expert Committee stage, that's where we assess the strengths and weaknesses of the proposal against the five-review criteria, and then in October, a final committee, the Multi-Disciplinary Assessment Committee (MAC) that will provide funding recommendations to us and then final decision in November from our board.
That concludes the official presentation. So I will stop sharing my screen, but I will ask my colleague, Natalee, to help me line up the questions. I will answer all of them either right now or in writing, but I will make sure to do that.
[Natalee] Excellent. The first question we have is from an anonymous attendee and the question is: Are hospitals and municipalities eligible not-for-profit partners?
[Olivier Gagnon] Yes, indeed because we've broadened the scope now. So funding partners, it could be from the federal government, from provincial government, from municipal government. So it's all eligible. The only caveat is that from the federal government, you cannot use funding from Industry, Science, Economic Development [Innovation, Science and Economic Development - ISED] to match CFI awards, basically because CFI is funded by that department. So you cannot use their own money to match their own money after that. It includes: you cannot use NSERC funding, SSHRC funding, CHIR funding to match a CFI contribution.
[Natalee] I'm going to pass the mic over to Dustin Fraser who wrote his question in the chat, but I'll give him the opportunity to share the question.
[Dustin Fraser] I was just actually wondering about the coordination between programs through the NSERC college programs and then obviously, with CFI. Previously, there was an opportunity to coordinate an application of the Innovation Enhancement Grant through NSERC. I'm just wondering what the likelihood of having some sort of collaboration between these two agencies is in the future?
[Olivier Gagnon] Yes. So you're right, there is no opportunity right now, not this year. So there is no more partnership with NSERC for the moment. I've got good contacts at NSERC, but I cannot say if it will come back in future years.
[Natalee] There's a question from Ian McWilliams about the success rates of the college sector versus the success rate for projects from the university sector.
[Olivier Gagnon] Good question, it really depends on the competition. So in the College Fund, year after year, it's roughly 50% success rate, which in the funding world is quite good. If we compare with our Innovation Fund competition that accept NOI's just at the end of this month, it's a competition that is open for every institution and there, the success rate is more around 30%.
[Natalee] I'm going to pass the mic to Martin Butler who has several questions in the chat and it will give him an opportunity to ask them all now.
[Martin Butler] Thank you. So my first question is more just helping to interpret the NOI instruction, which is down under the project description, the third bullet. The instruction is to include a table of current and planned partners, makes total sense, and other potential conflicts of interest. Usually, the issue of conflicts of interest kind of relate more to reviewers. I'm just wondering. Are we putting a conflict of interest lens here on the partners in the NOI? It just confused me.
[Olivier Gagnon] No. It's only to inform us of which reviewers we should not invite. So obviously, if you name a partner, we won't invite staff from that partnering organization to review your proposal.
[Martin Butler] So combining partners, it's just it's not under the reviewer section. It's just there at the end of the project description that you are combining these two things. Okay, fine. Shall I go to my next question?
[Olivier Gagnon] Sure.
[Martin Butler] This is more comparing with the instructions from when it was the CIIF and just making sure that you don't need us to, or applications, to be addressing issues of, for example, the college commitment as in evidence of college commitment, as in cash, in-kind, support for the research area. Obviously, if there's college commitment of cash that relates to the infrastructure, that's going to be in the budget, but there used to be requests for evidence of college commitment to the area, etc., and that's now no longer present in the instructions. I'm just wondering if that would be useful information for the reviewers and you'd like us to put that in somewhere else.
[Olivier Gagnon] No. If it's not required…
[Martin Butler] We don't have to do it. Okay.
[Olivier Gagnon] You usually don't have to do it, except if you believe that this additional information is useful for your proposal. But it's up to you.
[Martin Butler] Okay. And then is that the same case with there's no longer any requests for specific description of the management of the infrastructure beyond the request for operations and maintenance approach and maybe EDI approach?
[Olivier Gagnon] Same concept. Again, it's not mandatory. But if you feel that it will strengthen your proposal to add additional information, it's really up to you.
[Martin Butler] Okay, great. Thank you.
[Natalee] I see a question asking if you could speak a bit more about the budget requirements for the NOI.
[Olivier Gagnon] Again, it's used for us to recruit committee members. So what we're looking for is really the type of equipment you will request, because obviously we want people who are familiar with the equipment that you requested.
[Natalee] I see that Robin Smith had several questions, so I'm going to pass the mic to Robin.
[Robin Smith] Thanks. I was just wondering about the evaluation of proposals that are for less than $250,000 and how they're going to be evaluated compared to bigger proposals. I know there are some assessment criteria that do not have to be addressed, but do you foresee any difference in how they're evaluated as far as benchmarking of the ratings in some areas?
[Olivier Gagnon] The way it will work is that each proposal will be reviewed in an Expert Committee and really, it's about meeting the review criteria. So we want to fund both small and big proposals, and we wish the success rate to be the same for big and small proposals.
[Robin Smith] Is there going to be a separate envelope for those different caps?
[Olivier Gagnon] No.
[Robin Smith] Okay. Great. I didn't put this in the chat, but if I could, maybe I'll just go on to ask. As far as the team that is included and the EDI requirements and what you're looking to see there, I guess I'm just wondering. Do you generally see bigger teams? Is it good to be more inclusive as far as who you include on the application who might be using the equipment, or how common is it to see an application with, say, a single PI?
[Olivier Gagnon] It is possible to have a single PI, but I'm assuming that there are people behind that PI supporting in one way or another.
[Robin Smith] And are you really looking at assessing the expertise of, say, the PI or those researchers, or are you looking more at the college as a whole as far as looking at track record of grants held and successful projects?
[Olivier Gagnon] In the team section, it's really about your group of people that will work on the project that is put forward. So we really want to see the people who have the expertise and experience to use infrastructure and to deliver the research activities that you want to conduct.
[Robin Smith] Great, thanks very much.
[Natalee] Next, I see several questions about the amount of funding available in this round and then also the minimum funding requirements for proposals.
[Olivier Gagnon] So the minimum funding requirement is $60,000 from CFI, is the lowest ask. Largest is $1,000,000, ask to CFI. And in terms of budget, what we usually do every year is around $10,000,000. So there is no fixed budget, but it's around that level. So basically, we ask our last committee, our MAC Committee, to tell us where the bar is, where the line that separates funded proposal and not funded is. And we're ready to fund around $10,000,000 in total.
[Natalee] I'm going to pass the mic back to Ian McWilliams with some specific questions around success rates that I don't have at hand, but I'll see if you have more information than me.
[Susan Bloom] Ian's in my office. But it's Susan Bloom that's putting those questions out, so that's really odd. I was just wondering in regards to success rates. Do you have the stats across Canada regionally on how what sort of the majority of the funding's going? Is it sort of equitable across Canada or do we see funding pots going certain places?
[Olivier Gagnon] So the funding will be 50%. It was 50% before; I'm surely expecting that same level this year. In terms of regional distribution, we don't try to do regional distribution. We really ask our MAC Committee to tell us which ones are the best proposals and that's the one we will fund. In terms of stats, it could move because at the end of the day, we don't receive as many proposals in this competition as in the Innovation Fund. So stats can be skewed because one more proposal that's been funded one region or not. So short answer: 50% and we don't try to distribute regional.
[Susan Bloom] And do you ensure that there's regional representation on the committees to actually understand the ecosystems and areas that you're reviewing?
[Olivier Gagnon] We're really looking for expertise, diversity. The challenge would be in too close to you, is conflict of interest. So the best way to help us with that is to suggest people yourself from your sector, from your region that you know are not in conflict of interest.
[Susan Bloom] And just one last question in regards to success of the individuals or the team: Are you specifically looking for NSERC funding or if there is lots of funding into that team? But it's not NSERC, so industry or other funding sources?
[Olivier Gagnon] Yeah, it's really up to you. Obviously, having funding is quite useful to conduct research. So there is no mandatory requirement that it comes from NSERC or elsewhere.
[Susan Bloom] So one's not rated higher during the adjudication processes over the other?
[Olivier Gagnon] No.
[Susan Bloom] Okay. Thank you.
[Natalee] I see a question from Colleen McKay and I will pass the mic so that question can be discussed live.
[Colleen McKay] Hi. I just have a question about the equipment requested in the application. Can we request equipment that's for use by different projects, some of which might overlap but some might not? Like does it have to be all for one specific project and topic, or can it be like social innovation focus of all the projects? Can it be used across the projects?
[Olivier Gagnon] The best way to prepare your proposal is to make sure that your equipment is aligned with the research activities that you described. So it's okay to have equipment that can be used by other people at the college, but what the expert will look for is that your equipment list is needed for the research activity. So it's not a good idea to put in equipment that is unrelated completely.
[Colleen McKay] Is there a minimum amount of users for the equipment?
[Olivier Gagnon] No.
[Colleen McKay] Okay. Thank you.
[Natalee] I see a question from Tanya Henderson. I will pass the mic.
[Tanya Henderson] Hi. So my question is if equipment is used to research the efficacy of new training methods for specialized trade, would the total cost of the equipment be eligible for CFI funding? Because I know in the past, there was a percentage that's going to be used for training needs to be excluded, but if the research is focused on the efficacy of the equipment for training, would the total cost be eligible?
[Olivier Gagnon] I would say yes, if you conduct research on training methods. I would say yes, but if you want to send us a small description of the project or a short description of the item, we can confirm that. But the way you're describing it right now would be eligible.
[Tanya Henderson] Okay. And just a quick follow-up. Who should I sent an email to, to get more information?
[Olivier Gagnon] We've got an email address. Maybe Natalee could put it in the chat. So it's colleges [at] innovation.ca.
[Tanya Henderson] Okay. Thank you.
[Olivier Gagnon] We still have 25 minutes together, so any other questions in the chat or by raising your hand.
[Susan Bloom] Since we have time, I just have another question. On the review committees, do you have a per cent or sector per cent from industry per cent from university, or is there sort of a ratio that you're looking for, or does it vary?
[Olivier Gagnon] No. Again, we're aiming for diversity as much as we ask you to do that and think about that for your team. Obviously, the challenges, normally if it's a small committee it's three people. So we strive for diversity, but it's harder with only three people compared to—I don't know—a committee of five or ten. What is useful for us is when you send us a list of suggested reviewers, if you send us names only from universities we will assume that you believe we should look only in the university. We may try to go elsewhere, but we often follow your lead by looking at what suggested reviewers you feel are relevant for your project.
[Robin Smith] Hey there, it's Robin again. I'm just wondering about if you see a preference for funding or for not funding, say, equipment that's seen as more kind of core lab equipment, if we're looking to, say, begin research in a new area for us, where we may not have the infrastructure to do that but the equipment itself perhaps is not something that is particularly novel or unique. I guess I'm just wondering about the innovation for our research program versus the innovation in the actual equipment itself.
[Olivier Gagnon] Yeah, the driver is always innovation in your research program. So that's the short answer. We will fund innovative equipment, basic list equipment, middle range equipment, as long as the research program is important and impactful. And we do that in our funding program.
[Robin Smith] Okay. And if you're looking at the criteria of not duplicating equipment that's available elsewhere, I guess in the region, is that just kind of up to us to make the case as far as how practical it would be for us to make use of that equipment as far as geographic distance from us, or our ability to actually have our researchers use that equipment?
[Olivier Gagnon] Exactly. I mean a region can be large, right? So, yes, we're open to arguments saying well there's another one, but it's a thousand kilometres away. It's not practical.
[Robin Smith] Okay, great. Thanks.
[Olivier Gagnon] I guess the first question to answer about the equipment: Is it needed for your research project? That's obviously the main driver. Once that's confirmed, then we can address other components but it must be needed for you first.
I see a question about is there a certain percentage of project costs that is expected to come from the institutional cash commitment?
Short answer: no.
So if you think about other questions after this webinar, don't hesitate to send it to us. Our email address: colleges [at] innovation.ca.
I see another question about percentage of researchers other activities. Can you please explain again, the percentage of funded equipment for researchers training?
Basically at CFI, we fund research. We cannot fund education, clinical use, things like that. But obviously, if your people are using the infrastructure and by doing so they are training and using, then that's eligible. So what we mean by not funding training is if the equipment is only used to teach a class, that's not eligible. It must be for a research purpose.
The slides will be available on our website shortly, but what is really, really important to consult and read thoroughly, is our call for proposal, because you've got all the detailed information about the objective, the review criteria and what is required to include in your proposal.
So if there are no other questions, I'll say good afternoon to you all. Thank you for joining and I believe there's an NSERC webinar that started, too. So if you need a bio break, it's a good time to do so.
How is my proposal assessed? 
After you submit your proposal, it is assessed through our review process.
1. Administrative review 
We review each proposal to make sure it is complete and adheres to our guidelines.
2. Expert Committee 
Expert Committees review small groups of proposals from the same area of research to assess their strengths and weaknesses in relation to the assessment criteria. Only proposals that meet the competition's threshold of excellence will move to the next stage.
3. Multidisciplinary Assessment Committee 
The Multidisciplinary Assessment Committee (MAC) assesses the proposals that meet the threshold of excellence at the Expert Committee stage.
The MAC:
Identifies proposals that best meet the three competition objectives relative to other competing requests
Establishes the amount that the CFI should award for each proposal
Makes funding recommendations to the CFI Board of Directors.
Who makes the final funding decisions? 
Funding decisions are made by the CFI Board of Directors.
What are the assessment criteria? 
The assessment criteria for the College Fund are:
Applied research or technology development
Partnerships
Infrastructure
Team
Benefits
See the call for proposals for details of each of these assessment criteria.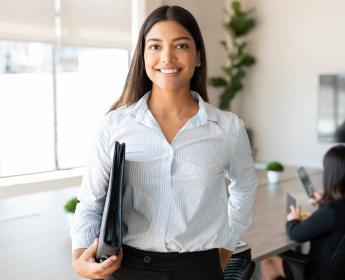 Have you been recruited as a reviewer? 
If you have been recruited to participate in a review committee for the College Fund, you will find everything you need to know in our guidelines for Expert Committee members.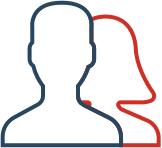 Want to grow your network, build your reputation and contribute to research?
If your college receives funding through this fund, there are a few things you will need to do to finalize, manage and report on your award.
How are awards finalized?
After the CFI Board's decision, colleges have up to nine months to finalize an award. Submit the following documents to finalize your college's award:
Award finalization form
Revised budget
Submit your award finalization form and revised budget in the CFI Awards Management System (CAMS)
In some cases, you will also need to provide:
Responses to conditions
Inter-institutional agreement
Email your responses to conditions and inter-institutional agreement to colleges [at] innovation.ca
Consult the call for proposals for more details on finalizing awards.

What is required of institutions to mitigate security risks?
Recipient institutions must conduct a consistent and appropriate due diligence review of potential security risks for funded projects and put in place timely measures to appropriately mitigate those risks. 
Tools and guidance are available through the Government of Canada's Safeguarding Your Research portal, National Security Guidelines for Research Partnerships and Safeguarding Science workshops.

What is required of institutions for reporting on a funded project?
Once a project at your institution is up and running, you will need to submit progress and financial reports in CAMS. (The specific reporting requirements for each project, including deadlines and frequency, are included in the terms and conditions of each award agreement.)
Explore sample templates and find other resources for reporting on your funded project

How can institutions access operating support for funded projects?
Institutions can access financial support for the operating and maintenance costs of CFI-funded research infrastructure through our Infrastructure Operating Fund.
Find out more about our Infrastructure Operating Fund

Read and share good practices for managing your funding
Staff at our funded institutions have developed good practices, policies and processes for managing the funding they receive from the CFI.
Browse our good practices for institutions and write to us at good.practices [at] innovation.ca to share your own.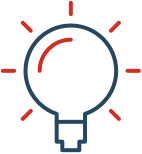 128
Content
Number of projects funded from 2012 to 2021 through the College Fund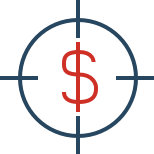 $92 million*
Content
Total CFI investment through the College Fund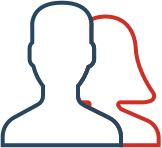 54
Content
Number of colleges across Canada that received at least one award through the College Fund
*Number has been rounded up
Looking for something else?
Stories of research projects supported at Canadian colleges
Ontario
Booming business in bone broth
A burgeoning new food company all started with a desire to get healthier and a little help from food scientists at Niagara College
Alberta
Sea bass with a side of arugula, anyone?
Alberta entrepreneurs are growing fresh fish and vegetables together, turning a finely balanced ecosystem into a profitable bottom line
Ontario
Finding new markets for monkey bars
Lambton College labs help develop the next generation of playground equipment to give a southwestern Ontario company a boost into the adult fitness market