Research at the ready during the COVID-19 pandemic
The COVID-19 pandemic underlined the important role Canadian labs play in helping researchers tackle global crises as they arise. Not only were health researchers equipped and ready to contribute to the global effort to develop and test vaccines, but those with expertise in many other disciplines were positioned to share their knowledge on the social measures and policies needed to contain the spread of COVID-19. 

Researchers in psychology offered innovative ways to maintain mental health as stress levels rose; leaders in education technologies extended new options to parents and schoolboards scrambling to teach virtually; material scientists and engineers retooled laboratory equipment and worked with the private sector to produce much-needed medical supplies. 
For more than 20 years, Canada has invested in establishing a strong foundation of cutting-edge labs, equipment and facilities at universities and colleges across the country. That these laboratories were ready to perform under the most urgent circumstances reflects Canada's foresight and dedication to research that benefits everyone.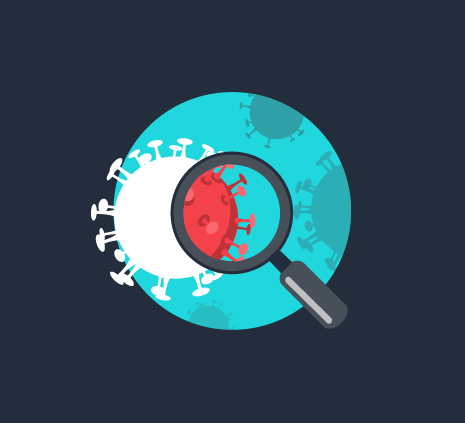 Canadian COVID-19 research gives us new tools to tackle a pandemic
---
Reflections on research
On her blog, innovision, CFI President and CEO, Roseann O'Reilly Runte shares her perspective on a changing world, post-pandemic
Canadians behind the fight against Coronavirus — A salute to the researchers who responded to the call for a rapid emergency response to COVID-19
Work in a time of pandemic — As we settle into working from home, collaboration, especially in research, is now more important than ever
A time for rethinking — A reminder to take time to rethink how we live and to make sure the "new normal" will be better than the "old version
of normal"
Planning for a better future — Rather than critique the actions or inactions of how leaders have responded to the pandemic, let us learn and plan for a better future
#GoResearch
Hear how researchers working in CFI-funded labs are answering the call to help during the COVID-19 pandemic. Produced in collaboration with CFI-funded research institutions, these vignettes delve into how the expertise and insights of bright minds across the country are offering hope. Here are a few examples:
Understanding virus-host interactions
Karen Mossman and Arinjay Banerjee of McMaster University were part of the Sunnybrook Health Sciences Centre, University of Toronto and McMaster teams that isolated SARS-CoV-2 the agent responsible for the ongoing outbreak of COVID-19. They are currently leading studies in virus-host responses.

Pandemic health care workers' mental health
Chris Feehan at the University of British Columbia describes ongoing work by Neuroethics Canada on identifying and mitigating traumatic stress in health care workers during the COVID-19 pandemic.

Directly supporting families struggling during COVID-19
Delphine Collin-Vézina, Director, Centre for Research on Children and Families, McGill University, presents a research initiative that aims to document mental and physical health issues created or exacerbated by COVID-19 in vulnerable children, teenagers and parents, and to support the social workers providing these people with services.

Developing an easy-to-manufacture COVID-19 ventilator
Canadian Nobel Laureate and Queen's Professor Emeritus, Art McDonald, along with an international team, talks about their efforts to develop a reliable ventilator that can be adapted to quick manufacture around the world.
Navigator facilities respond to COVID-19
The Research Facilities Navigator is the CFI's national directory of research labs that are collaborating with partners in industry, academia and government. Many of these labs responded to the pandemic by shifting their work to contribute to the fight against COVID-19.
Oleotek, for example, a research and technology transfer centre in Thetford Mines, Que., converted its chemical process production plant so it could produce hand sanitizer for a regional hospital in collaboration with local industry partners Prolab Technolub inc. and Solutions Chemco.
And Niagara College's Walker Advanced Manufacturing Innovation Centre in Welland, Ont., produced thousands of face shields to protect frontline healthcare workers in collaboration with local manufacturer Jay-Line. Their team also supported McMaster University researchers in developing 3D-printed laryngoscopes that help with the placement of tubes for COVID-19 patients needing assisted ventilation.
From assisting in the development of a vaccine to designing more efficient ventilators and producing personal protective equipment for health care workers on the frontline, many Navigator labs made valuable contributions to help keep Canadians safe and healthy.   
Canada's national facilities at work
Many of Canada's large, complex research facilities, supported through the CFI's Major Science Initiatives Fund, pivoted their research to take on the challenges posed by the global pandemic. Here are a few examples of how:
---
The CFI's response to COVID-19 
As the COVID-19 pandemic took hold, the CFI took action to ensure Canadian research labs would remain at the forefront 
Late February 
CFI's programs staff begin to reconfigure 91 expert committee meetings involving 349 experts from 23 countries for the 2020 Innovation Fund competition, keeping the 400-million-dollar competition on track for November 2020 Board decisions, while maintaining the integrity of the review process. 
March 16 
The CFI's downtown Ottawa office closes and CFI staff begin working remotely. 
March 20 
The CFI makes provisions to allow salary support for research personnel who were temporarily redeployed from CFI-funded infrastructure to support COVID-19 research. 
March 23 
Prime Minister Justin Trudeau announces more than $11 million from the Major Science Initiatives Fund to support the operation of VIDO–InterVac in their effort to find a vaccine for the novel coronavirus.
April 3 
The CFI provides up to $5 million to optimize the research services offered by VIDO-InterVac to the national research community working against COVID-19. 
May 7
The CFI launches the #GoResearch campaign.
June 8 
The CFI launches a competition to invest up to $25 million from the Exceptional Opportunities Fund to support COVID-19-related research from all disciplines at Canadian universities and research hospitals. 
July 15 
A second Exceptional Opportunities Fund competition launches to invest $2 million in research related to COVID-19 at colleges, polytechnics and Cégeps.
November 6
Close to $28 million in funding from our Exceptional Opportunities Fund announced for 79 projects at 52 universities, research hospitals, colleges, polytechnics and Cégeps to support COVID-19-related research.
---
Stay connected
Keep updated on:
Funding programs
Stories on cutting-edge research
Events ... and more.
Stay connected
You're all set!
Just keep an eye on your inbox for a confirmation email.