Resurrecting Canadian travel and tourism
Resurrecting Canadian travel and tourism
Canada's multi-billion-dollar hospitality industry was hit hard by COVID-19, but research on tourist behaviour can help restaurants, hotels and airlines win back customers by finding ways to ease their minds
When Hwan-Suk Choi arrived in Toronto from Texas in the spring of 2003 on his way to a job interview at the University of Guelph in southwestern Ontario, he did so against the advice of friends and family. Nearby Toronto was in the grips of an outbreak of Severe Acute Respiratory Syndrome (SARS).
"CNN gave the impression that Canadians were dying on the street. But when I landed at Pearson airport for my campus visit, I was surprised because I couldn't see anyone wearing a mask," says professor Choi, now interim director of the university's School of Hospitality, Food and Tourism Management.
It was a pivotal moment of insight for Choi the tourism researcher: regardless of the facts on the ground (that visiting Toronto was essentially safe), potential tourists responded to the dramatic TV visuals. International tourism to Canada plunged about 25 percent and didn't recover to 2002 levels until 2018.
A unique background in tourism research lays foundation for answering urgent questions for travel industry during the pandemic
Now, his latest research is positioning him to provide evidence that can help guide how Canada's travel and tourism industries rebound from the devastating impact of the COVID-19 pandemic.
"This is the first time we're experiencing a global pandemic and we need to identify peoples' feeling of risk when they use hotels, airlines and restaurants," says Choi. "Building trust is crucial in order to bring back tourists."
What tourists think and feel is critical to Canada's economy. According to the Tourism Industry Association of Canada, in 2018, tourism generated about $102 billion which accounted for two percent of Canada's GDP and employed about 1.8 million Canadians — or one-in-eleven of all jobs.
Improving Canadian tourism by mining travel data
Choi's current pandemic-related research is grounded in his almost two decades of data-driven research that aims to better understand the complex mix of factors that shape tourist behaviours.
Arriving at Guelph, Choi was interested in mining Statistics Canada's Travel Activities and Motivation Survey (TAMS) — a unique 32-page survey of 30,000 Canadians and 30,000 Americans with questions including where people travel in Canada and reasons non-travellers didn't travel.
 "Even though it was a good quality data set, there was minimum use [of it] by academics," says Choi, noting that part of the problem was that the data wasn't standardized.
With support from the CFI, Choi created the University of Guelph's Tourism Data Centre, a room equipped with computers and related equipment where he and graduate students have pioneered data-driven tourist behaviour analysis. With this infrastructure in place, Choi was able to standardize the 1999 and 2006 TAMS data sets, and make them available to other tourism and hospitality researchers.
"This project helped me to build a strong research network in Canada and internationally as researchers came to me to access the TAMS data," says Choi. He used the data to do market segmentation studies, such as identifying reasons that Canadian and American tourists chose to visit Canada's east or west coasts.
Previous travel and tourism research proved value of environmental sustainability for attracting clients
It also led to Choi's 2013 collaborative research with a team that included Tony Pollard, then president of the Hotel Association of Canada, that demonstrated the value of environmental sustainability criteria in attracting tourists. Pollard had developed the Green Key eco-rating program, the world's largest hotel sustainability rating program, now in 45 countries.
"[Choi's research] was able to show tangible proof that the private sector hotels had fully embraced this," says Pollard, now an Ottawa-based tourism consultant.
The rigorous research program Choi helped build has enabled the University of Guelph to offer what is presently Canada's only graduate-level degree program in tourism science.
Building back travel and hospitality post-pandemic requires reassuring customers
Starting this past summer, Choi and his graduate students began exploring how tourism service industries are implementing COVID-19-related hygiene procedures and how they are communicating their hygiene safety to customers and potential customers.
"What I'm doing is trying to understand what particular protocols might affect peoples' perceived risk and feeling that this is a good place where I can dine out or stay overnight," he says. As an example, he notes that many major Canadian hotels are now putting stickers on room doors to indicate that the room is fully sanitized.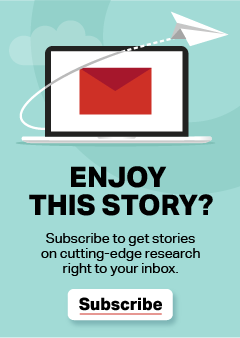 Learning why early adapters were willing to continue to travel and dine out
Funded by the University of Guelph, the first stage of Choi's research involves interviewing several dozen Canadians who are early adapters — those who have continued to travel, or dining out during the pandemic. The goal is to understand how they perceive current service sector initiatives to communicate safety, and how these in turn shape consumer behaviour.
"We want to identify what are the most important criteria used by these people" in deciding what is safe, says Choi. This is particularly important in relation to older consumers, who may be more concerned about their health and who form a major market segment of U.S. tourists to Canada.
This work, which is on track to start this December, will be followed by research with a larger cohort to explore how the criteria identified in the first stage might influence the behaviour of potential tourists in the future. The research results will be shared with the hotel, airline and restaurant industries — crucial evidence to help them build back from the pandemic.
You may also be interested in:
Stay connected
Keep updated on:
Funding programs
Stories on cutting-edge research
Events ... and more.
Stay connected
You're all set!
Just keep an eye on your inbox for a confirmation email.