PART V: It is rooted in research
PART V: It is rooted in research
Providing a critical link to history through a partnership of peoples. University of British Columbia.
Kwakwaka'wakw masks from the Pacific Northwest Coast are seen on display at the University of British Columbia's Museum of Anthropology. Since its founding more than 60 years ago, the museum has been building relationships with indigenous communities and working with them on cultural renewal projects. It features spaces where people can examine artifacts up close and an online collection that allows communities to restore and strengthen their cultural identity.
Image: Museum of Anthropology, UBC
---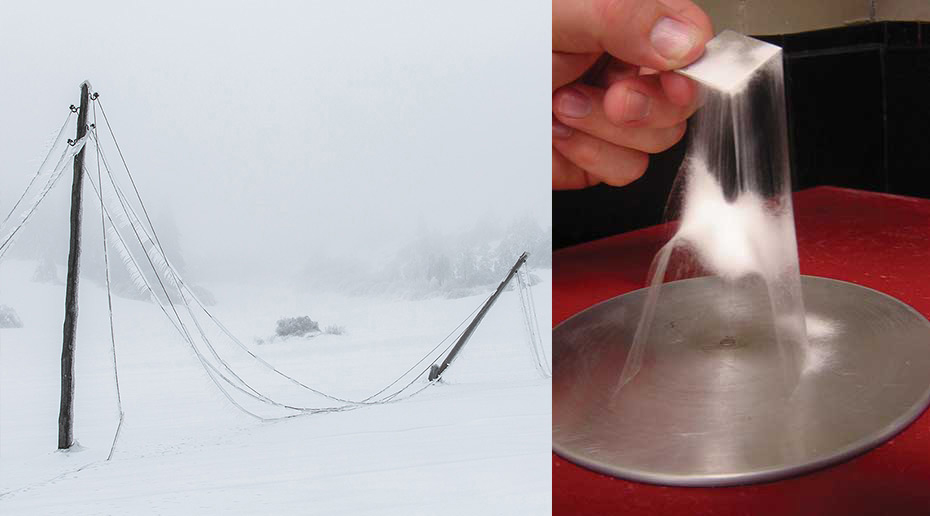 Shielding our power grid from brutal winters. Université du Québec à Chicoutimi.
A transmission tower crumples under the weight of ice. In 1998, an ice storm paralyzed eastern Ontario and western Québec. It brought an estimated economic cost of between $5 and $7 billion and left hundreds of thousands of people without power in the dead of winter. In the laboratories of the Université du Québec à Chicoutimi's research centre on atmospheric icing, scientists have created nanostructured coatings that repel freezing rain and ice to prevent it from accumulating on power-grid equipment and avert such costly disasters. The coating is made of superhydrophobic polymer fibres obtained by electrospinning like those shown in the material at right.
Images: ThinkStock; Richard Menini (fibres)
---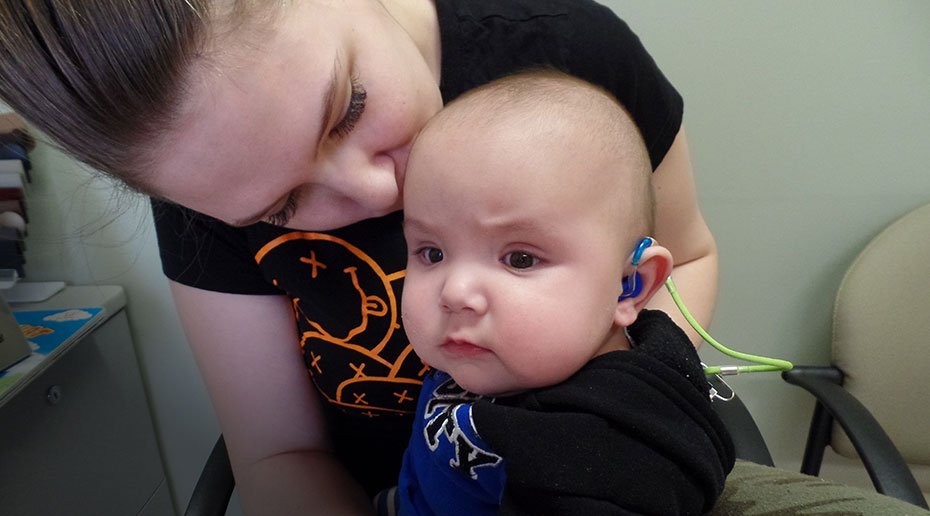 Fine tuning our understanding of hearing loss. Western University.
Mother and baby enjoy a moment together following a hearing aid fitting appointment at the H.A. Leeper Speech & Hearing Clinic at Western University. The clinic uses pediatric hearing aid programming methods developed at Western's National Centre for Audiology. Researchers at the centre are figuring out how the auditory systems of people with normal and impaired hearing work so they can develop solutions to the significant social, educational and economic consequences of hearing loss.
Image: Marlene Bagatto
View "PART IV: A desire to make things better"
View "PART VI: From the top of the world"
Return to the whole collection of "Innovation: a desire to make things better"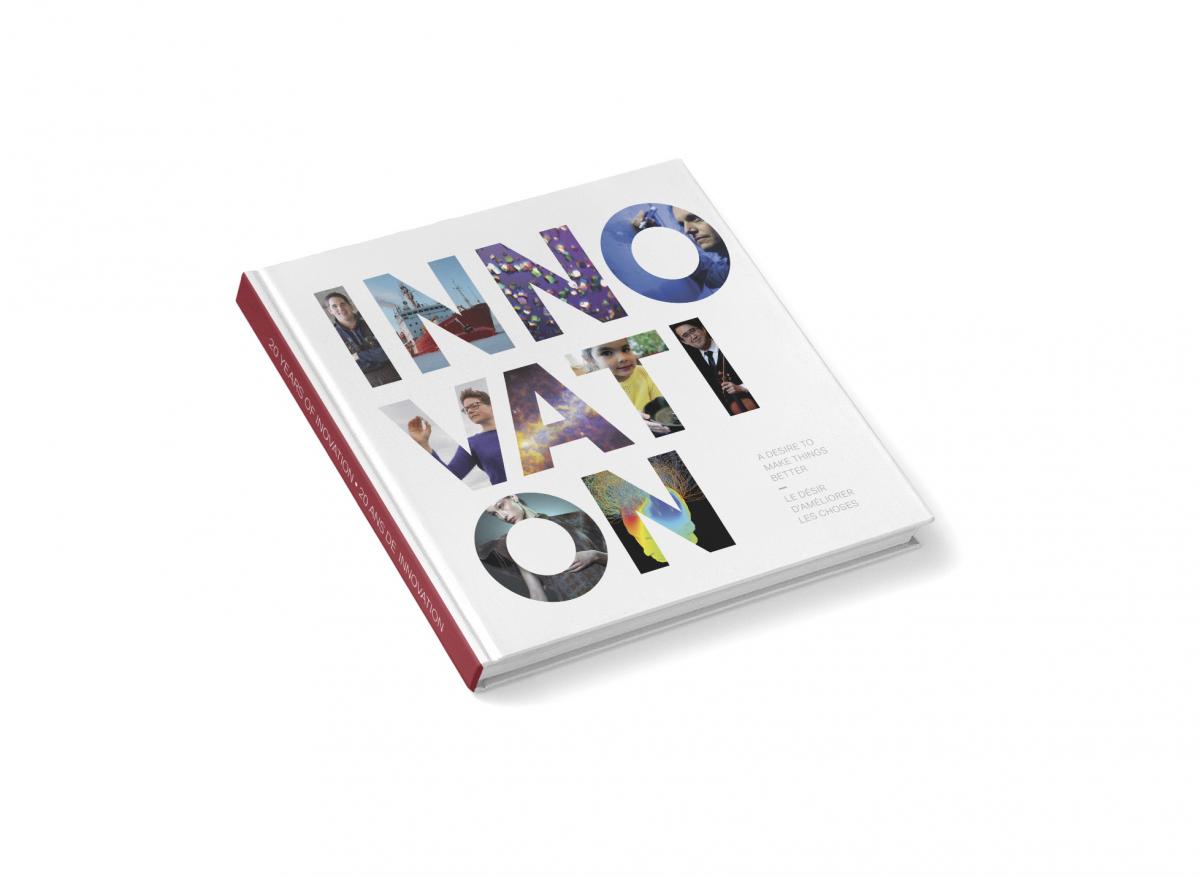 INNOVATION: A DESIRE TO MAKE THINGS BETTER
A commemorative book to mark 20 years of the Canada Foundation for Innovation
You may also be interested in: