Image Galleries
Research builds my Canadian community
A research partnership led by Western University looks at ways of providing services to immigrant families that will help them more easily settle into their new home
By
Photos Christinne Muschi with text Dane Lanken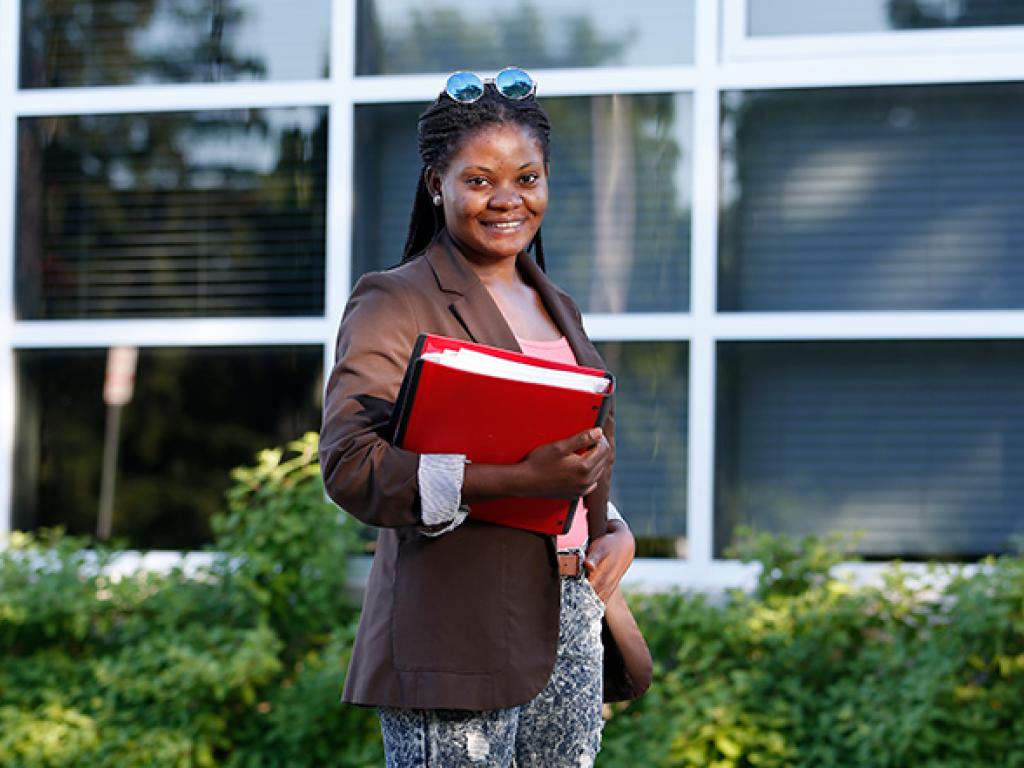 Jacqueline Mboko came to Canada from the Democratic Republic of the Congo with her family when she was 13 years old. Personally aware of the challenges facing new arrivals, she now works as an interpreter for other Swahili- and French-speaking newcomers at London's Cross Cultural Learner Centre. Pathways to Prosperity, a research partnership led by nearby Western University, looks at ways of providing services to immigrant families like Mboko's that will help them more easily settle into their new home.
---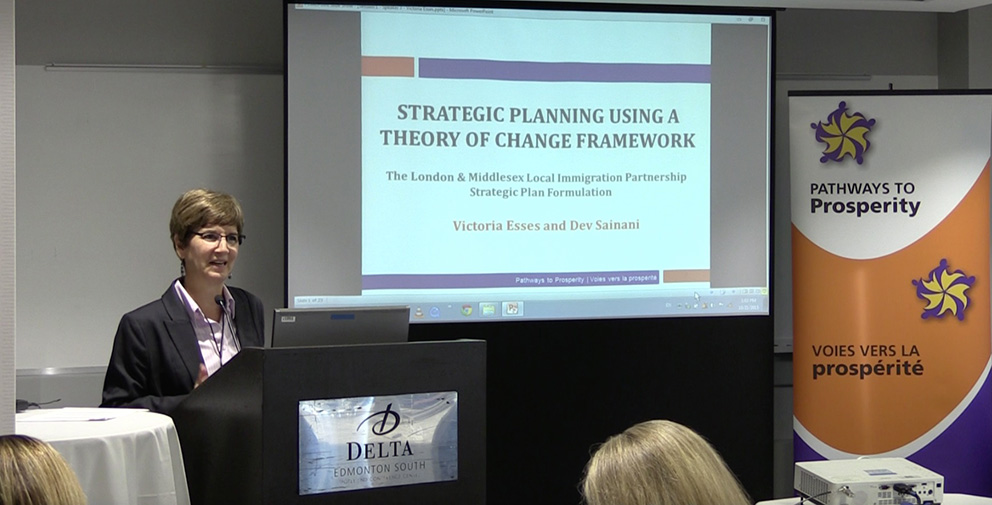 Victoria Esses is a professor in the psychology department at Western University, and the director of the university's Centre for Research on Migration and Ethnic Relations, which investigates the challenges of migration and diversity, and devises means of supporting newcomer settlement and integration that benefit both newcomers and host societies. The Centre is also the academic home of Pathways to Prosperity, an alliance of university, community and government partners dedicated to fostering welcoming communities that promote the economic, social, and civic integration of immigrants and minorities in Canada.
Photo: Sonali Advani, Western University
---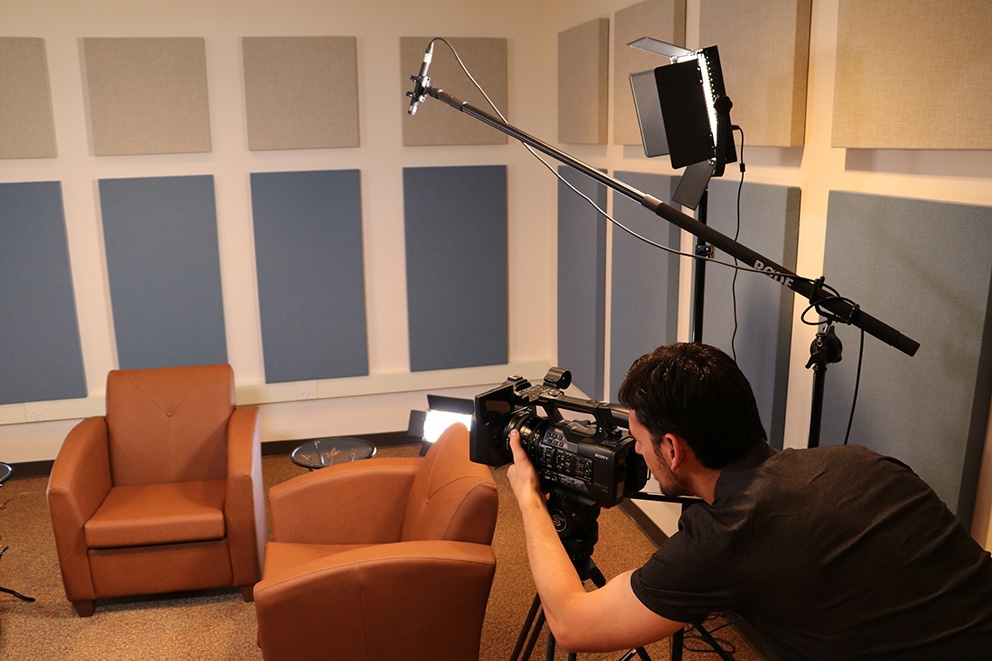 A grant from the CFI enabled the Centre for Research on Migration and Ethnic Relations to establish the Migration, Gender and International Development research laboratory at Western, including this video suite where the Centre and Pathways to Prosperity collaborate on an Immigrant Story Bank. New arrivals are invited to record their motivations and experiences in coming to Canada, thus creating an invaluable resource for researchers interested in understanding the immigrant experience, and a major primary-source historical record of individuals contributing to a more diverse and more inclusive Canadian community.
Photo: Sonali Advani, Western University
---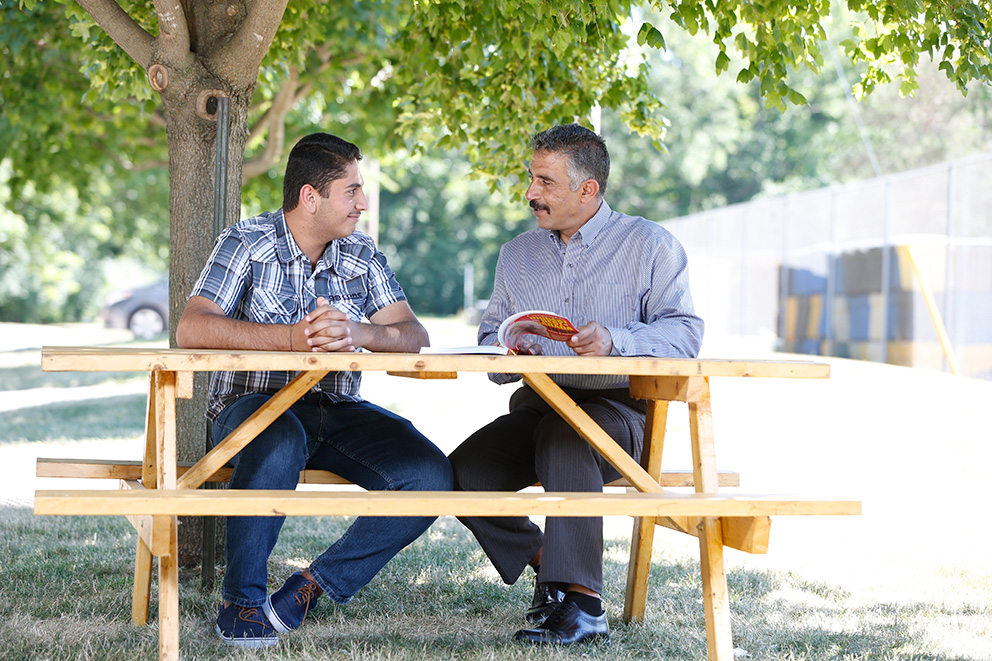 Bassam Abo Qweder (right) immigrated with his family, including son Ahmed, 16, from Daraa, Syria, to London, Ont., in February 2016. They are in the early and inevitably daunting stages of integrating into a society of unfamiliar habits and language. Their decision to leave Syria reflects the desperate situation there, where civil war and the incursions of foreign powers have killed 400,000 people in five years and cost millions more their homes, livelihoods and prospects.
---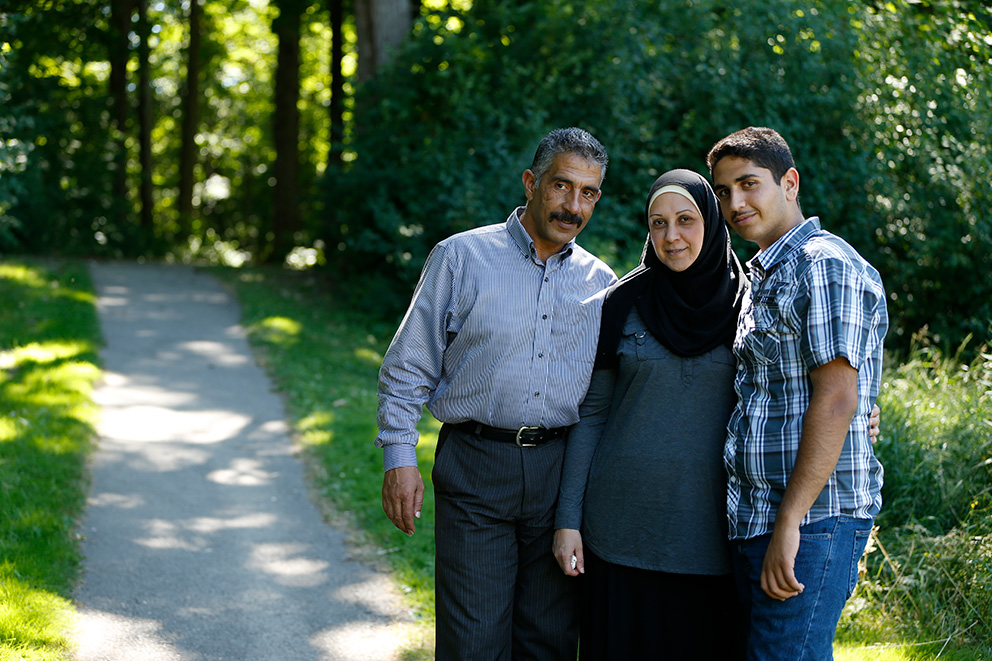 The appalling conditions that drove Bassam Abo Qweder, his wife Basma Mohamed and son Ahmed (and two other sons) to leave their homeland are not unique to Syria. Conflict, poverty and repression are the companions of millions in many parts of the world, edging worldwide migration today to historically unprecedented levels.
---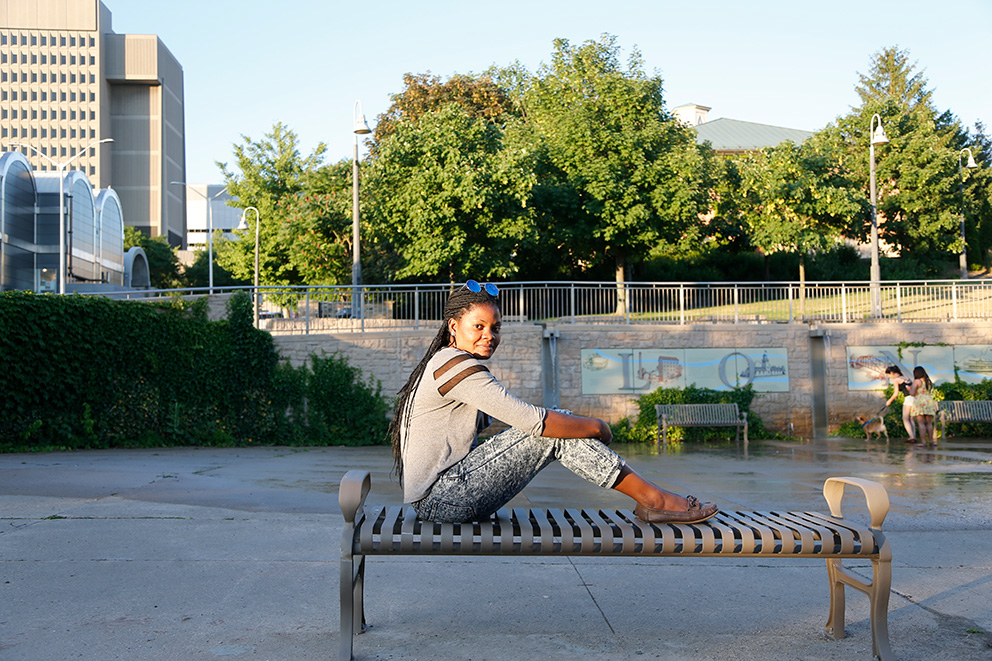 The lucky ones, many including Jacqueline Mboko would agree, are those who find their way to Canada. Transitions are rarely easy. But favourable prospects in this country, and not least, the commitment of researchers here to help smooth the path for new arrivals, help build a new, kinder and more accommodating community.