Article
Mental health in the Internet age
Researchers at the University of Regina are providing a much-needed boost for mental health services in Saskatchewan by developing and testing ways to deliver therapy via the Internet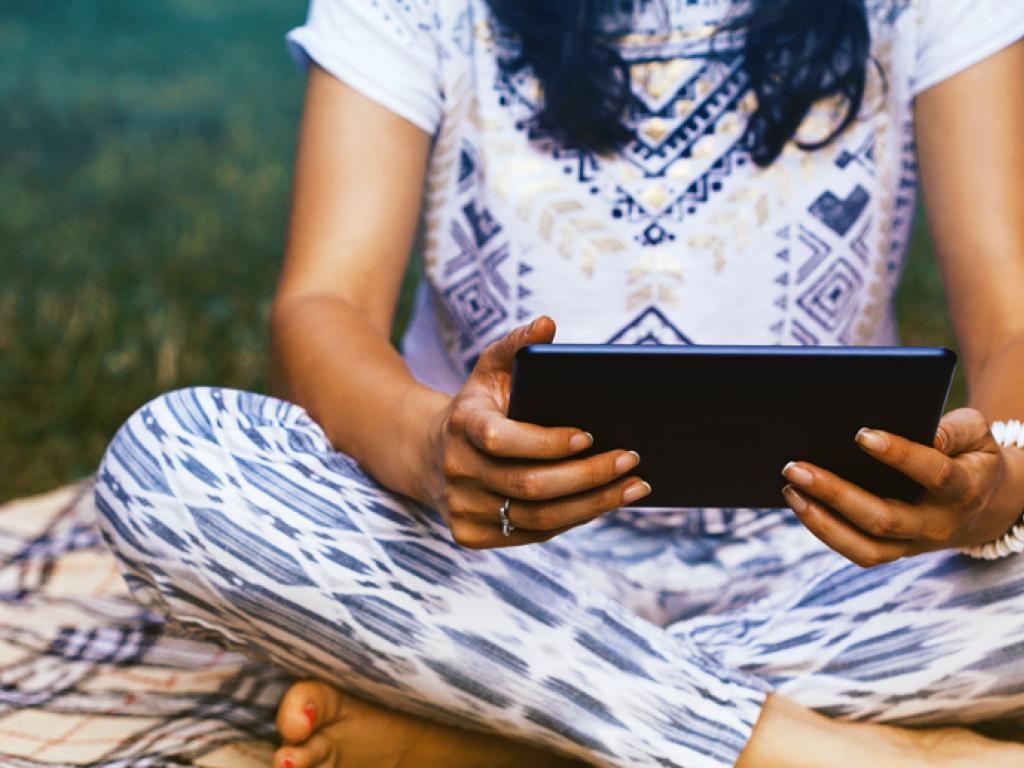 Mental illness is a leading cause of disability and costs the Canadian economy some $51 billion every year from health care costs and lost productivity and quality of life, according to Toronto's Centre for Addiction and Mental Health.
In fact, it is estimated that by the time Canadians reach 40 years old, half will have experienced a mental health problem and in any given year, about 20 percent of the population experiences a mental health or addiction problem.
Still, access to care can be inadequate for many reasons. It's often underfunded, so resources are scarce. Persistent stigmas prevent people from seeking help. And for those who live in rural and remote locations or those who suffer from conditions like depression and anxiety, it can be difficult to arrange face-to-face counselling.
A research project at the University of Regina is making significant strides to close these gaps in Saskatchewan, where about 200,000 people are living with a mental health problem.
A laboratory dedicated to innovative mental health
Heather Hadjistavropoulos leads a team of researchers at the CFI-funded Wellbeing, Innovation, Service, & Education Lab (WISE Lab) to develop and test Internet-delivered Cognitive Behavioural Therapy (ICBT) approaches to treating mental health.
Simply put, this therapy offers a series of Internet-based lessons that teach people to do things like challenge unhelpful thoughts and manage physical symptoms of mood disorders such as depression and anxiety. Since the materials are in writing and online they can be accessed through the Internet, patients can use them when and where it's convenient, with weekly telephone and email support from a therapist.
"Since having everybody come in for face-to-face care isn't always possible, we want to think about 'How do we get therapy to them, rather than them come to us?' and 'How do we use technology to do that?'" Hadjistavropoulos explains. "We translate what you would try to do in face-to-face sessions to an online environment."
Doing so isn't as simple as it sounds. The WISE Lab draws on knowledge of many disciplines, including computer scientists to develop the website and measure how engaged people are with the content; health economists to investigate the long-term impact of ICBT on healthcare and disability costs; and public policy experts to advise on its uptake into Saskatchewan's mental health care system. Psychologists in the lab have developed programs for anxiety and depression, including specialized content for people who experience chronic pain or who have suffered cardiac illness or spinal cord injury, and there's potential for courses to handle mild to moderate addictions.
Using the Internet to make a bigger impact
Making the resources available via the Internet means it can serve a much greater number of people. "Before, I would have only worked with people in Regina, and now, we're reaching people all over Saskatchewan," says Hadjistavropoulos. "Since we started doing this work, we've worked with over 5,000 residents. We've been able to assess and treat way more people than we could have if we were focused on getting people in for one-on-one care."
And online care has its advantages over face-to-face: you can access it anytime and the advice is clear and consistent, where conversations with a therapist might have a tendency to drift, and it's harder to stick to a set protocol in a counselling session.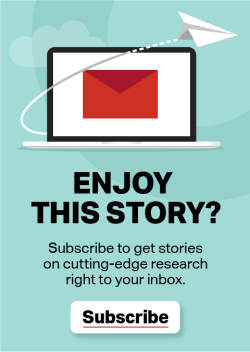 Hadjistavropoulos works closely with the Saskatchewan government to inform mental health providers about ICBT. Lorne Sier, a mental health consultant with the province's Ministry of Health, says that with Internet therapy 70 to 80 percent of participants complete the entire course of therapy, where drop-off rates are much higher in face-to-face counselling. And although ICBT has proven to be a cost-effective way for the province to broaden its delivery of mental health services, that's not the main driver. "Costs are always escalating, so efficiency is part of it, but that's not why we're doing it. We're doing it because it works."
Using the power of the Internet to further the reach of care for mental health is a natural for Hadjistavropoulos. "We didn't always do our banking online. Just like that has changed, therapy is also changing," she says. "Everybody else is using technology to try to make the world better. Why wouldn't we do the same?"