OTTAWA, ON — As part of its national strategy to strengthen federal science, the Government of Canada is partnering with the CFI to list federal research facilities on the Research Facilities Navigator, a directory of publicly funded research facilities that are opening their doors to collaboration with industry, academia and government.
The Navigator helps drive Canadian innovation by providing researchers from universities, colleges, hospitals, and now federal government facilities, with a unique platform for promoting their research expertise and infrastructure, and allowing potential partners in the public, private and non-profit sectors to locate and connect with the research community on projects or longer term partnerships. 
Over 700 of Canada's top research facilities are featured on the Navigator, including 79 federal facilities from eight departments and agencies — the Canadian Conservation Institute, Communications Research Centre Canada, Fisheries and Oceans Canada, Health Canada, National Research Council, Natural Resources Canada, Parks Canada and the Transportation Safety Board. 
Among them is the National Research Council's Ocean Technology Modelling Facilities in St. John's, Newfoundland, where a range of private and public sector partners consult with researchers to address complex engineering problems involving marine vessels, structures and environments. 
"Adding federal facilities to CFI's Navigator expands opportunities for collaboration among leaders in research, business and industry," said Roseann O'Reilly Runte, President and CEO of the Canada Foundation for Innovation. "This provides a winning formula for sparking innovation and shows Canadian labs are open to sharing ideas and infrastructure."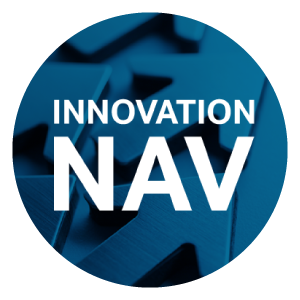 follow the navigator on twitter
Learn about publicly funded Canadian research facilities open to collaboration.