2021 Major Science Initiatives Workshop
In light of the current pandemic, the seventh workshop for facilities funded through the Major Science Initiatives (MSI) Fund, called "Looking forward: Adapting our research facilities for a changed world," will consist of a series of virtual events to be held between early March and the end of April.
We are pleased to welcome facility directors and staff of the 17 national research facilities funded through the MSI Fund, representatives from the host universities, funding partners, and other invited guests.
We will explore themes of resilience and change that highlight important considerations for equipping our facilities to better meet the needs of the future.
Our core objective for the workshop remains to provide a way to network and share good practices and challenges for governing and managing the operations of large research facilities.
During this workshop, participants can expect to:
Share knowledge, experience and best practices for common challenges that arise for the national research facilities;
Build relationships across the national research facility community;
Look ahead to future opportunities.   
Calendar of activities
All sessions will be in English and take place from 1:30 to 3 p.m.. If you cannot attend, the session recordings and summaries of breakout room discussions will be available following the event in the tabs below.
Session 1 - March 2, 2021:  Adapting to a post-pandemic world
Session 2 - March 18, 2021:  Cybersecurity
Session 3 - April 7, 2021: Equity, diversity and inclusion
Session 4 - April 27, 2021:  Next MSI Fund competition 
Registration
Registration to this workshop is free of charge and open to the facilities funded through the CFI's Major Science Initiatives (MSI) Fund, as well as their host institutions, funding partners and invited guests.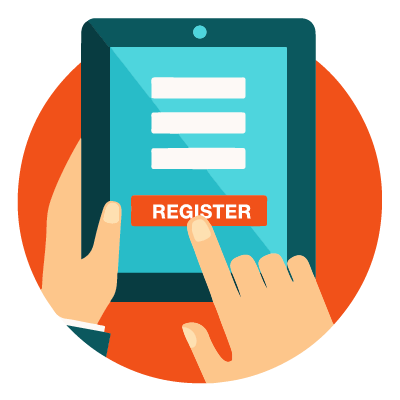 Registration
Please register early to help us plan workshop logistics. We will provide videoconference information to registered participants a week before the event.
Adapting to a post-pandemic world
March 2, 2021
1:30 to 3 p.m. Eastern Standard Time
Change is the only constant in life as this past year has clearly demonstrated. What creative approaches can we use to deal with the incremental and transformative shifts in the environment in which national research facilities operate? Dr. Naveed Aziz of CGEn and Dr. Volker Gerdts of VIDO-InterVac will provide examples of how their facilities were able to contribute to the national and global efforts to respond to the COVID-19 pandemic and how their operations have had to shift and adapt in this context.
Following these presentations, small group discussions will identify common challenges presented by the COVID-19 pandemic for funding, staff, management and users of national research facilities. The goal is to share good practices for operating and managing national research facilities, as well as strategies for mitigating negative impacts. While the global pandemic instigated change, the good practices identified in this session will carry on afterward and be valuable throughout the lifecycle of the facility. Discussion topics will be determined based on participants' interests and could include transitioning to remote working; balancing a national mandate with local requirements; addressing financial challenges and opportunities; managing human resources in the context of reduced international mobility; and carrying out operational and strategic planning in times of greater uncertainty. 
Our panelists
Naveed Aziz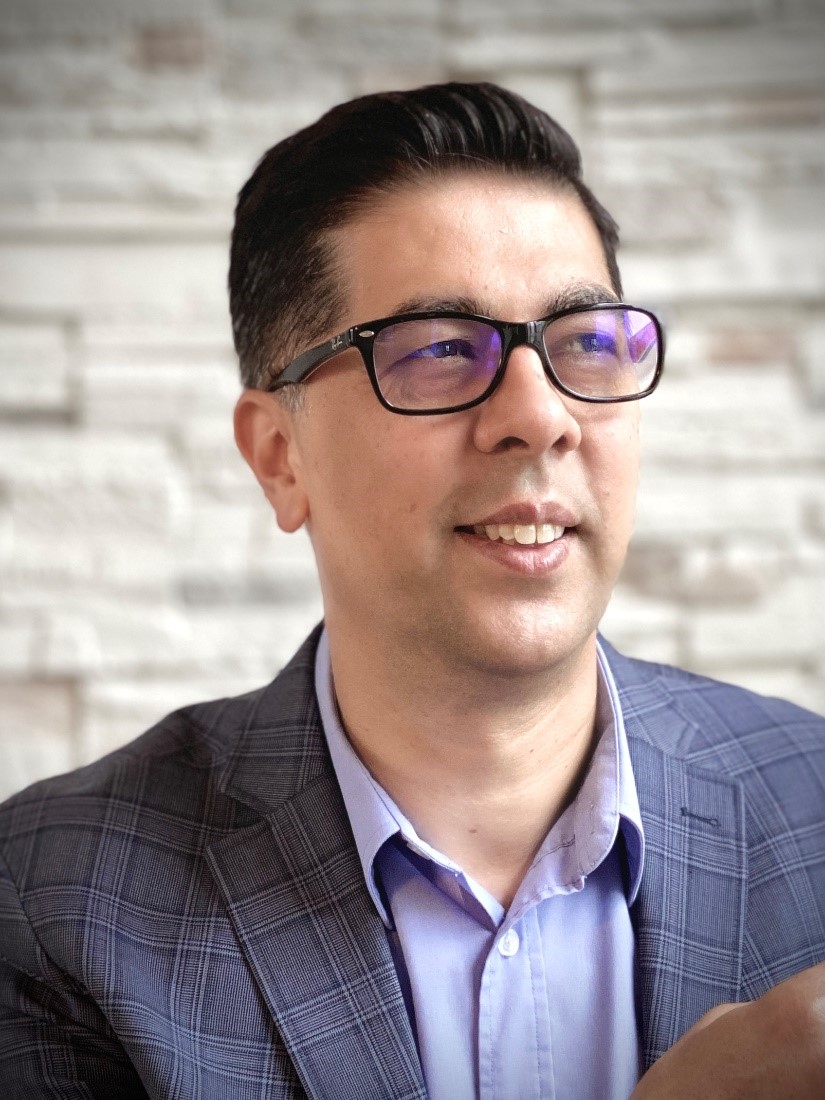 Naveed Aziz, Chief Administrative and
Scientific Officer of CGEn
Naveed Aziz serves as the Chief Administrative and Scientific Officer of CGEn, Canada's national platform for genome sequencing and analysis, with nodes at The Hospital for Sick Children (Toronto), McGill University (Montréal) and Canada's Michael Smith Genome Sciences Centre (Vancouver).
Aziz's leadership has helped CGEn play a key role in advancing technologies in genomics. He is passionate about developing powerful and efficient solutions for generating and storing big data and depositing it to open-science databases to allow high-speed data exchange nationally and internationally.
Aziz serves on numerous national and international scientific advisory committees. He holds a PhD in gene targeting from the University of Dundee in the U.K., and an MPhil in Biotechnology and an Executive MBA, both from the U.K.'s Bradford School of Management. He served as Director of Technology Programs at Genome Canada, Head of Genomics at University of York in the U.K. and Research Fellow at the Noble Research Institute, USA.
Volker Gerdts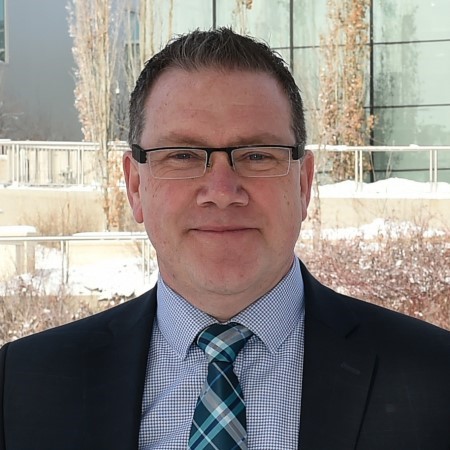 Volker Gerdts is Director and CEO of the Vaccine and Infectious Disease Organization
Volker Gerdts is Director and CEO of the Vaccine and Infectious Disease Organization (VIDO) at the University of Saskatchewan in Saskatoon. He served as Associate Director of Research of VIDO from 2007 until 2018.  He is a professor of veterinary immunology at the University of Saskatchewan. He received his doctorate of veterinary medicine in 1994 from Hanover Veterinary School and a German PhD equivalent from the Federal Research Institute for Animal Health, Island of Riems and Hanover Veterinary School, Germany in 1997.  He has served on editorial boards and national and international scientific review panels including the National Institutes of Health in the U.S., the Coalition for Epidemic Preparedness Innovations, which is a global partnership for vaccine development, and the Gairdner Foundation, among others. 
---
Cybersecurity
March 18, 2021
1:30 to 3 p.m. Eastern Daylight Time
Join the session
Hostile actors are constantly targeting the Canadian research ecosystem. National research facilities are not immune to such threats and need to take research security seriously. With the continuous development of technologies, data stored in digital format is vulnerable to various types of threats including corruption, theft and destruction. Even facilities operating under open data principles are at risk. Hardware tools are also at risk given the increasing use of remote hardware access.  It is important that national research facilities not only recognize the importance of properly managing digital assets but also adapt and implement best possible practices to mitigate the threats. As requested, this seminar will:
Provide a general overview of threats to research security
Describe specific threats to data and the links to cybersecurity
Share one MSI-funded facility's cybersecurity journey.
Our panelists
Senior Analyst, CSIS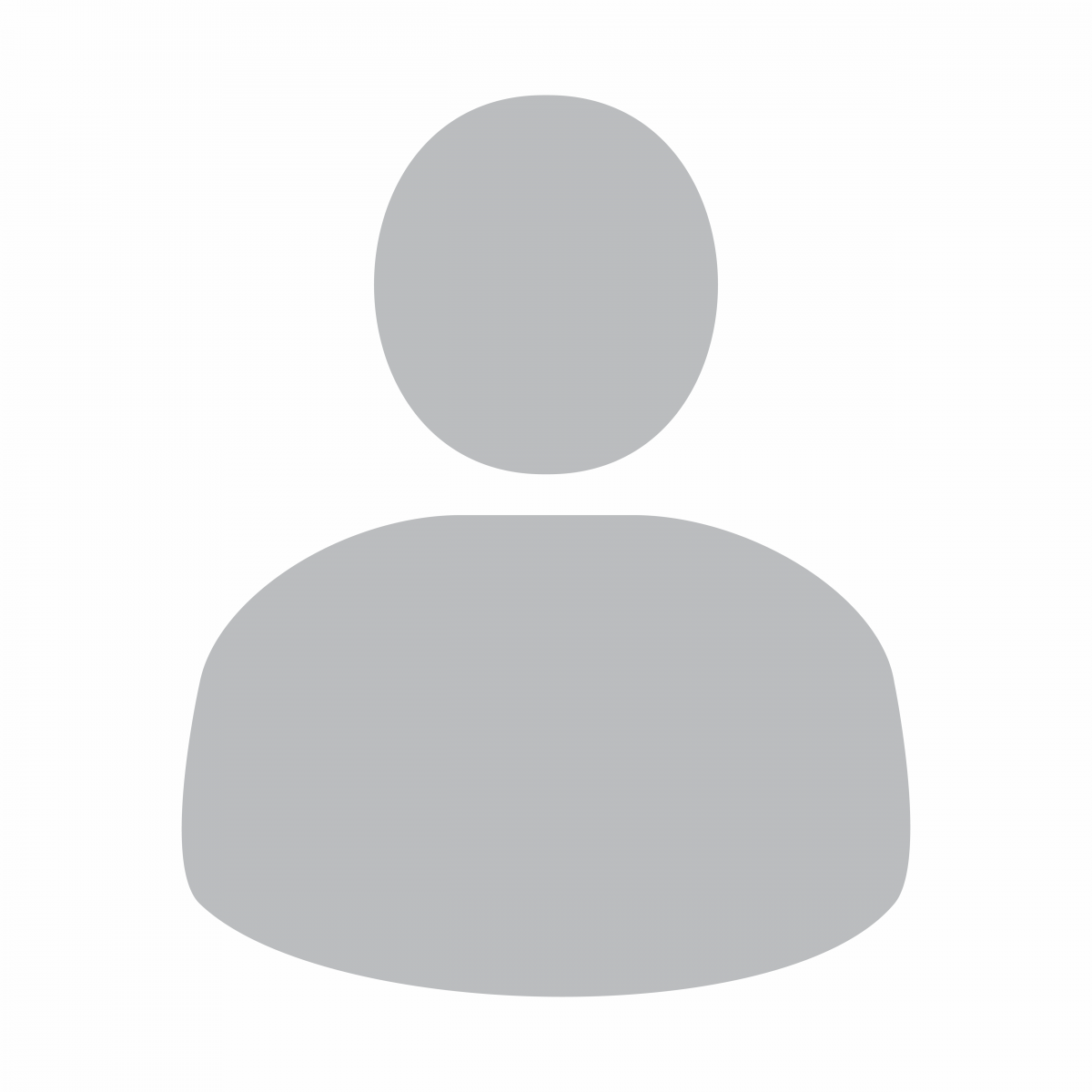 Senior Analyst, CSIS
Von Welch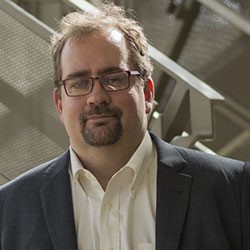 Von Welch, Associate Vice President for Information Security at Indiana University
Von Welch is Associate Vice President for Information Security at Indiana University. In this role he directs the university's Center for Applied Cybersecurity Research (CACR) and serves as the principal investigator of Trusted CI (the NSF Cybersecurity Center of Excellence), and ResearchSOC, an NSF-funded project to provide cybersecurity services to some of the United States' most important research projects.
Lam Pho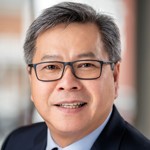 Lam Pho, Chief Information Officer at CCTG
Lam Pho is the Chief Information Officer at Queen's University's Canadian Cancer Trials Group. He also serves as IT Director for the Canadian Cancer Trials Network. He has more than 30 years of experience in digital strategy, information technology, database administration, clinical trials, IT compliance, project management and business process. Pho leads or serves on numerous provincial, national and international IT initiatives, working groups and committees. He is a Queen's University graduate in mathematics, computer science and statistics.
CSIS – Research Security Placemat
---
Equity, diversity and inclusion
April 7, 2021
1:30 to 3 p.m. Eastern Daylight Time
There exists a paradox within the scientific community. We know that diversity breeds innovation, however, evidence shows that gaps in access and participation in many areas still exist for members of under-represented groups. Through this panel discussion, we will explore the systemic and cultural challenges that need to be addressed in the context of the national research facilities community. Specifically, this workshop will look at fostering diverse collaborations both within research teams, with external partners and with users in order to close the inclusion gap and make space for diverse perspectives.
Our panelists
Michelle Gauthier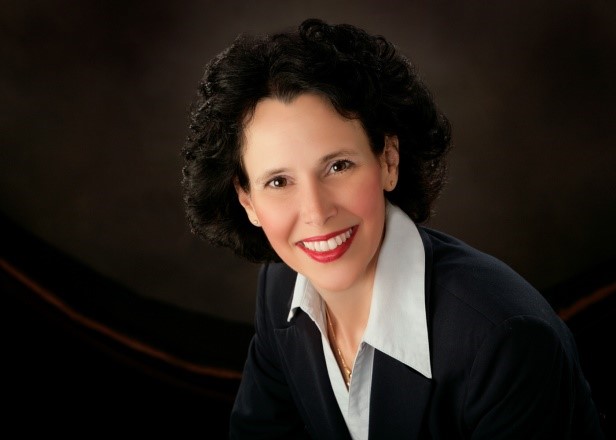 Michelle Gauthier, Special Advisor to CRDCN
Dr. Michelle Gauthier is Special Advisor to the Canadian Research Data Centre Network (CRDCN) hosted by McMaster University and the Canadian Accessibility Network headquartered at Carleton University. As President of Michelle Gauthier and Associates Inc., she advises leaders in the university and charitable sector on governance, communications, community engagement, strategic planning, national event management and policy development. She previously served as Special Advisor to the President and CEO of United Way Centraide Canada, as Vice-President, Public Policy and Community Engagement at Imagine Canada, as Director of Research and Policy Analysis at Universities Canada, as Principal Consultant at PricewaterhouseCoopers, and as Executive Director of the Association of Translators and Interpreters of Ontario. She is fluently bilingual and holds a PhD in communications from McGill University.
Daniela Loock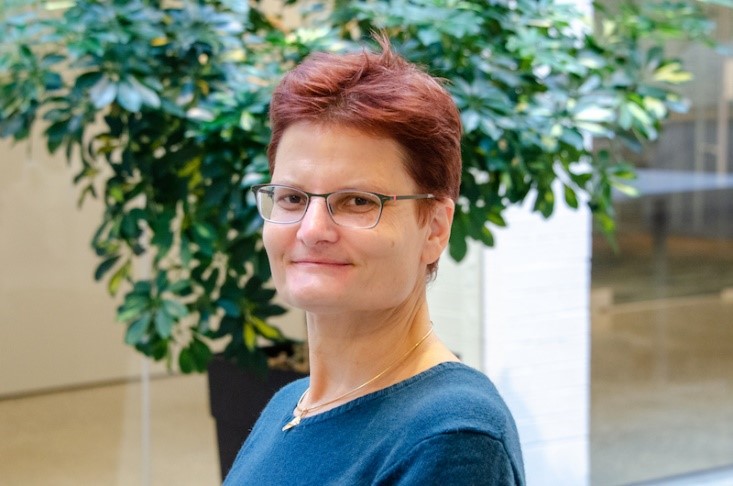 Daniela Loock, Director of Corporate Services at ONC
Dr. Daniela Loock is Director of Corporate Services of Ocean Networks Canada (ONC) at the University of Victoria. She leads the Corporate Operations, Communications and Learning & Community Engagement divisions, provides oversight for ONC's human resources management, helps define ONC's national and international profile and supports the community users of the facility. Before joining ONC, she was the Associate Director of the Environmental Sciences Group at the Royal Military College where she has worked extensively with government departments, scientists, Indigenous communities and the private sector on solving contaminated sites challenges — many in remote and Arctic locations. She served as Chair and Treasurer of the Chemical Institute of Canada's Environment Division and served on technical advisory committees. Daniela holds a PhD in chemistry from the University of Victoria and an undergraduate degree in engineering chemistry from the Technical University of Darmstadt in Germany. She is an adjunct assistant professor at the Royal Military College of Canada.
Christine Barnard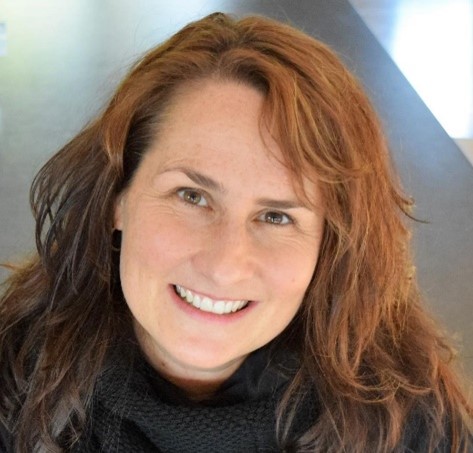 Christine Barnard, Executive Director of ArcticNet
Dr. Christine Barnard is Executive Director at ArcticNet where she leads a team to support, promote and develop Arctic and northern research. Working closely with the scientific directors, she has steered ArcticNet into a new phase of its mandate, focusing on empowering northern communities as research partners and signing new international partnerships that bring Canada's Arctic expertise to the world. Before joining ArcticNet's senior leadership team, she managed the research program at the Centre d'études Nordiques (CEN) at Université Laval, a collective of over 300 multidisciplinary researchers, graduate students, research staff and postdoctoral fellows studying northern terrestrial and freshwater systems. As science coordinator and research and infrastructure manager, she oversaw the centre's network of research and environmental monitoring stations across the eastern Canadian Arctic and sub-Arctic. Since 2006, she has served on the Canadian Polar Data Management Committee, the Board of Directors for the Canadian Network of Northern Research Operators and the Hudson Bay Consortium Steering Committee. She lead the Infrastructure Working Group for the Institut nordique du Québec and represented U Laval and CEN at the Association of Canadian Universities for Northern Studies, INTERACT and the University of the Arctic. She holds a Master's and PhD from the Université du Québec à Trois-Rivières in environmental science.
---
Next MSI Fund competition  
April 27, 2021
1:30 to 3 p.m. Eastern Daylight Time
As we enter the penultimate year of the current funding cycle for the MSI Fund, it is time to discuss potential adjustments to the fund. Building on a recent report on the advancement of research facilities funded between 2012 and 2017, and the summary report and action plan from the 2018 consultation with facilities supported through the MSI Fund, the CFI will present its current thinking on the parameters of the next MSI Fund competition. Session participants will be invited to provide feedback to ensure we meet their needs and best support Canada's research community.
Slides - Next MSI Fund Competition
---
MSI-ISM [at] innovation.ca (Contact us)