Intelligent cars change everything
Intelligent cars change everything
Once the domain of traditional robotics, the future of self-driving cars now lies in artificial intelligence, where Canadian researchers like Raquel Urtasun have serious clout
When it comes to the many ways artificial intelligence will shape the future, self-driving vehicles are likely to be among the most transformational. And the University of Toronto's Raquel Urtasun is at the forefront of that movement. Before she was head of Uber's Advanced Technologies Group and co-founder of the Vector Institute for Artificial Intelligence, both in Toronto, she was leading U of T's CFI-funded laboratory for autonomous driving. We talked to her about how AI will change transportation everywhere.
What excites you most about your research?
The potential impact we can have if we get self-driving cars on the road. Not just for the economy, but for our society. We would be able to provide mobility for the elderly and people with disabilities. There is more than one million people every year who die on the roads, and there's congestion and collisions. The potential benefits are huge.
Is there one thing that holds you back?
I don't think there's anything. There are many challenges. The main challenge is something we now have a solution to — to have a self-driving car that is safe enough to drive everywhere. But it's going to be very difficult to go from something that works in certain scenarios and bring it to scale. To have them driving in different cities, different weather conditions, different routes — that's very challenging. But I would not say it's holding me back.
What's the role of artificial intelligence in the future of transportation?
It will have a role everywhere, from autonomous driving, to planning routes, to having economic models that can make use of this new kind of transportation, to building our cities, to understanding how to make a healthier, more livable environment. It goes much beyond transportation. But I think transportation will be the first place where we see a huge difference in terms of what artificial intelligence can bring to the table.
Walk me through that. How does an artificially intelligent car actually work?
I can explain it using an analogy of how humans work. We sense the environment, we receive information from our ears, from our eyes. A self-driving car is the same, it has sensors. They observe the environment. Artificial intelligence is the brain of the car. It takes information from the sensors and estimates what's happening. Is there other traffic? What is it doing? The brain also predicts what's about to happen in order to decide on the best maneuver.
Self-driving cars also use high-definition maps. The idea is that if you know where you're going to be driving, then you know a lot about the environment, and that identifies what the "brain" has to focus on. The maps can estimate things like where the traffic lies, where the lane is and that's another big piece of surviving. The car goes online and localizes itself in this map and imports the knowledge of the environment. This is the other piece of self-driving cars, and it's different from what humans do.
Where do you see Canada fitting in in the push towards autonomous vehicles?
Canada has a lot of expertise in artificial intelligence — it has been at the forefront for many years. The self-driving car industry used to be dominated by traditional robotics, and now artificial intelligence is the new force that is going to be fundamental to solving this task. It's a big change, and a very interesting point in time for self-driving. And since Canada's so much at the forefront of artificial intelligence, we have a big say in what self-driving cars are going to be.
I asked my eight-year-old daughter what I should ask a scientist who is helping to invent cars that drive themselves. She said: "Do you think you're changing the world?"
Yes. This will change the world. It's not just about solving a fundamentally challenging academic problem. This will change everything, and it will change it very soon. It's a unique proposition right now for researchers to have that kind of impact. And it can't be done by academia alone. Industry has to be involved.
Do you ever think about Henry Ford, or some of those other pioneers in transportation?
[laughing] I don't really think about those pioneers, but for me and my colleagues, this is an incredible time for us to help the world become a better place. It's really up to us to do that.
It's not just about technology. It's about all of us as citizens. Let's say we develop this technology and it works really well and we can deploy it everywher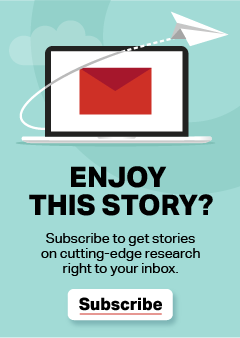 e. It's also important that we make the best use of it. If each of us buys a self-driving car, we're going to make the world even worse. We should be sharing resources, like car-sharing and ride-sharing, in order to make our planet healthier. We're still in the mindset of "I own a car." That should be in the past.
Is there anything that worries you? Or will autonomous vehicles be all good news from where you sit?
There is the worry about whether we will arrive at the level of reliability that is necessary. To go from what we have now, to not having a driver at all is a big jump. Will we actually be able to arrive to that point?
And the other thing that's important is regulation. We have to have that in place so we can deploy the technology. That's not up to us. But I think these things will get solved, otherwise I wouldn't be working on this. The question is "When will they get solved?"
But yes, self-driving cars will be good news for all of us.
You may also be interested in:
Stay connected
Keep updated on:
Funding programs
Stories on cutting-edge research
Events ... and more.
Stay connected
You're all set!
Just keep an eye on your inbox for a confirmation email.