Article
Improving patient care in complex times
A new lab is developing instructional methods for training healthcare providers to be nimbler in ever-changing circumstances
Topic(s)
Health sciences
Health Services Delivery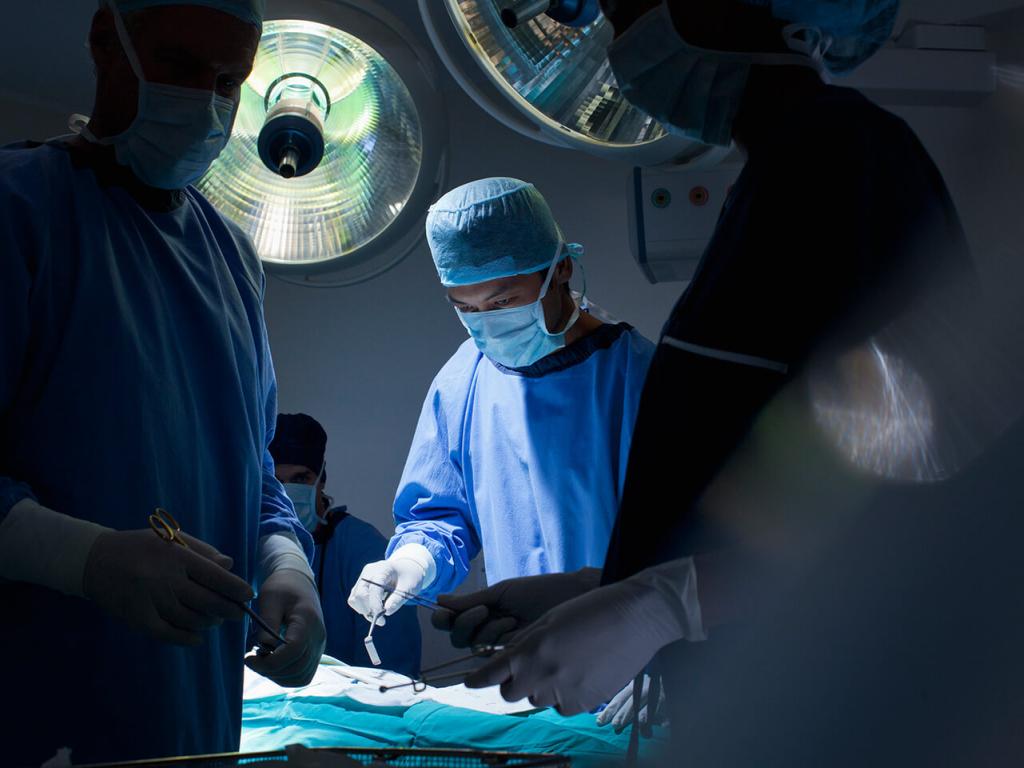 A young woman arrives at a walk-in clinic complaining of a severe sore throat. The doctor takes a quick look, makes a diagnosis of strep throat, prescribes penicillin and sends her on her way. Just one problem: To remain effective, the medication should be kept cold and this woman does not have access to refrigeration. She has been living on the street, information she did not volunteer to this doctor she just met.
The physician didn't technically err — he made a diagnosis and moved, efficiently, he thought — onto the next patient. But he could have looked beyond the diagnosis at the complexities of this person's life. What if he asked more questions, took into account some of this woman's social contexts, maybe even trusted his gut?
To Nicole Woods and her colleagues, these nuances are as important to providing quality care as pinpointing the cause of the sore throat.
"A lot of it is figuring out what the individual patient needs," she says. "How are you going to integrate their story into the clinical decision?" Healthcare education and training has not always equipped healthcare providers to go deeper — even if that might be the most compassionate and yes, even the most efficient, way to provide care.
New urgency to adapt healthcare education to a changing landscape
As Canada's healthcare system faces pressure to recover from a global pandemic, the need for adaptability and resilience has never been greater. Patients have more complex problems. New viruses come out of the blue and afflict thousands. Healthcare staff are burnt out from navigating a broken system under strain. Virtual care is on the rise.
This shifting landscape demands new ways of teaching how to provide high quality medical care. Enter, the Cognitive Expertise and Education Data Laboratory, a CFI-funded project at Toronto's University Health Network (UHN) through which Woods, along with her fellow researchers Maria Mylopoulos and Kulamakan Kulasegaram, will gather evidence to develop effective instructional methods to improve education across healthcare professions, from doctors and nurses to personal support workers and pharmacists, and at all levels of expertise, from undergraduate students to veteran physician specialists.
Traditional thinking around educating healthcare workers is that if you practice something over and over again — known in education as "deliberate practice" — you will be equipped to handle any situation, says Woods, who is Director of The Institute for Education Research at UHN and a cognitive scientist.
But this may not necessarily be true. While the answer might come more quickly, "you won't be getting the type of knowledge that helps you adapt, that helps you innovate and helps you change," she says. The basic premise of their research, she says, is to see what happens when educators move away from this "deliberate practice" approach and instead encourage people to have a more "integrated" approach to learning. "Those are the types of learning experiences that are going to better prepare you for future adaptation, complexity, novelty, ambiguity."
Cooking up educational innovation with high-tech tools
Mylopoulos, who is a senior scientist and the Associate Director of UHN's healthcare education research hub, The Wilson Centre, often uses a recipe analogy to explain the promise of the adaptive learning approaches they will study in the lab. Say you're asked to make a basic pasta sauce. Garlic. Onion. Tomatoes. Basil. But what if you realize you've run out of garlic? Someone who does not have a solid base understanding of cooking would either freeze or throw up their hands. An experienced cook might pivot, adapt, look for shallots instead.
It's not unlike how a healthcare professional must draw from their solid base of scientific expertise and experience to adapt and respond to the ever-changing patient population they're tasked to treat.
The lab will "challenge basic assumptions about the types of learning that will give us the best and quickest path to adaptive expertise," Woods says. It will do this through a series of experiments to test the efficacy of adaptive learning versus a more traditional model.
In one design, two groups of students are asked to diagnose a neurology case. One group will use deliberate practice, which involves a virtual tutor running the equivalent of diagnosis flashcards for a period of time to help the students learn. The adaptive learning group will get less time to make their diagnoses, but will be asked questions along the way that "focus on integrating and understanding," Woods says. Both groups will be tested on their ability to diagnose the neurological illnesses and then the tests will switch. "Instead of giving them more practice with the same thing, we throw in a new disease they've never seen before," she says. "Then it's like 'Okay, now, what do you do?' So that's really the adaptation."
The virtual nature of the lab will help researchers draw from a larger and far more diverse pool of participants — something that is much needed from an equity perspective, says Mylopoulos. "It will increase our capacity to recruit [study participants] — I can't underscore how important that is," she says.
The research lab will also use eye-tracking technology to help gather more data about how student participants are learning, says Kulasegaram, who is Temerty Chair in Learner Assessment and Program Evaluation at the University of Toronto.
"With physiological measures, the eyes are the window to the soul, but in this case to cognition," he says. For example, the eye-tracking technology allows researchers to see when learners are intensely focusing or overwhelmed, which can help identify moments of friction in online learning.
A new way of learning has the potential for long-term impact on our healthcare system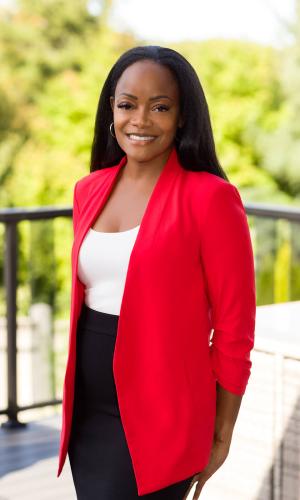 The research has potential to help equip the next generation of healthcare workers, and those currently working within the healthcare system, with the tools to adapt to unforeseen circumstances like a global pandemic. If a physician or nurse is better able to adapt and change course, they may also be less likely to make mistakes, Mylopoulos says. Creating space for uncertainty could also help with burnout and alleviate some of the pressure on healthcare professionals to have it all figured out, she adds.
It also helps a healthcare provider see the patient as a human being with unique contexts — socioeconomic factors that may impact their health, for example, or intersecting identities such as race or gender. Or whether or not they have a home with a fridge.
From a research perspective, the data collected in this lab will also help change the game for healthcare education research into the future, Kulasegaram says.
"Our hope is if you can collect the right type of data, you can look at it in ways that are going to unlock insights into the way we deliver training. That's a big part of what is going to be made possible by this funding."