Article
Can a bicycle be a tool for creating gender equality?
Researchers at York University use visual and digital media to explore the connection between physical activity and unequal power relations.
Topic(s)
Social sciences
Sociology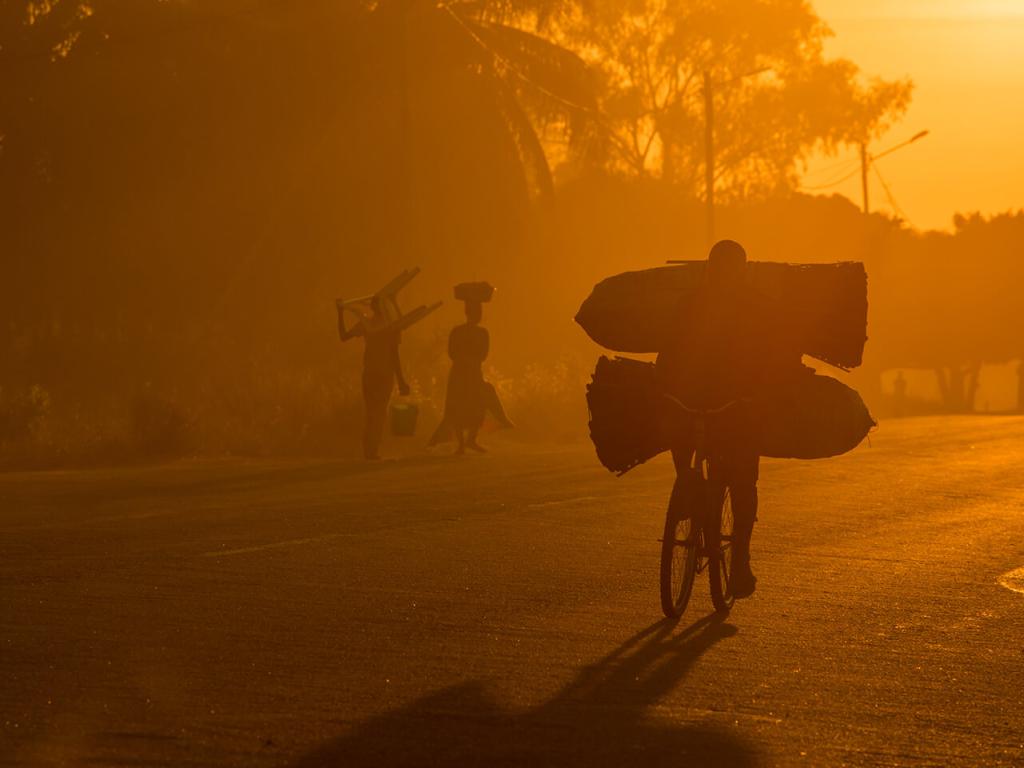 For most Canadians, owning a bicycle isn't a big deal. It may be a way to get some exercise or take a leisurely ride on the weekend. But for many other people, especially those living in the Global South, owning a bike can be life-changing.
York University Associate Professor Lyndsay Hayhurst believes a bicycle could be a tool to create social change, but with some important caveats. For the past six years, she has been part of a team studying how bicycle-focused social development interventions in Canada, Nicaragua and Uganda are experienced by self-identified women, as well as and Queer and Trans, Black, Indigenous, and People of Color (QTBIPOC).
What they've found is that bicycle ownership can open doors to new economic opportunities and break down gender barriers. For instance, owning a bike can enable young women to travel to school so they can get an education or to access local markets where they can sell their goods. Hayhurst believes bicycles could contribute to meeting some of the UN Sustainable Development Goals including gender equality. However, while the bicycle has positive possibilities, her team's research also demonstrated that providing bicycles to women can sometimes be filled with tensions and challenges. 
"I had not well appreciated the contribution that bicycles can make towards social and economic transformation," admits Patrick Eyul, a researcher with the PEAH Global Health Foundation, and a community-based collaborator that Hayhurst is partnering with in Uganda. "The results made me realize the critical role bicycles can play to transform society."
The bumpy road to socioeconomic change
The participants in the three projects weren't just given bicycles. Hayhurst and her research team also provided them with CFI-funded digital equipment — such as cameras, GoPros and audio recording devices — so that they could document their experiences cycling around their communities.
This equipment helped participants capture both positive and negative interactions with their bicycles in the places they ride. In Uganda, for instance, where the bicycles were given to HIV-positive women, Hayhurst says the project highlighted some inequities within the community that they hadn't expected.
"What we found is that there are unintended consequences in doing this," she explains. "When the bicycles were given to these women, their husbands, or other men in the community, became jealous of their bicycle ownership," says Hayhurst. This sometimes resulted in violence and discrimination against the women.
Hayhurst says that if bicycles are going to be used as a tool for social change, consideration must also be given to the ways in which women, gender diverse people, and other marginalized individuals might be discriminated against while riding them.
"You can't just solve pressing social issues related to gender inequalities by giving a bicycle to a woman. It's more complex than that," she says. "You have to think more broadly about gender relations, gender divisions of labour, and how these multiple forces impact the ways the women take up the bike, and the ways community members perceive them having a bike."
Documenting the broader impact of bicycles for social development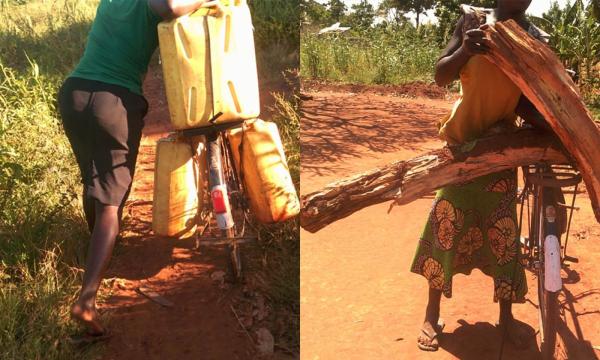 Exploring these ideas is where the visual component of Hayhurst's research comes in. By providing participants with audiovisual equipment to capture their interactions while cycling, participants can then use art-based approaches like photo collaging or documentary making to explore and document how these interactions impact them.
"For example, we could make a short, five-minute documentary film that encapsulates those experiences to create something that's socially significant and that can be shared with the public," says Hayhurst. "When you give that bike to a woman, it doesn't mean that gender equity is achieved. That's why our visual work is so important — because we are able to get a broader picture of the impact that donating a bike has."