Article
Booming business in bone broth
A burgeoning new food company all started with a desire to get healthier and a little help from food scientists at Niagara College
Topic(s)
Food Science and Technology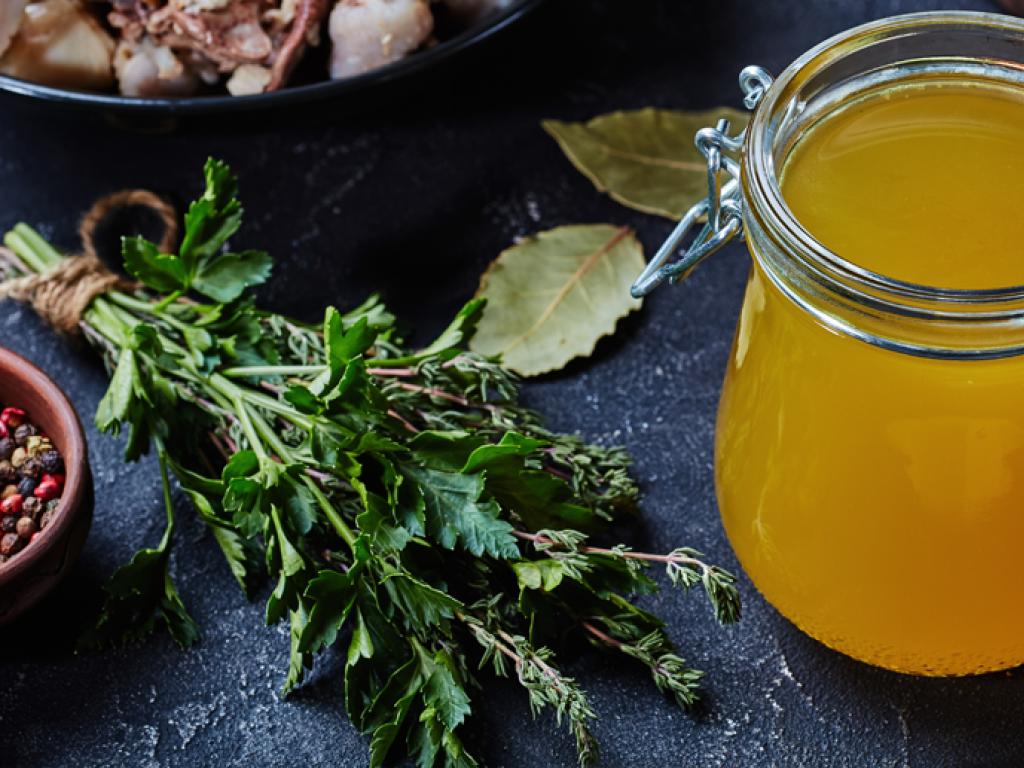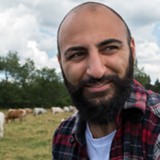 Tim Sotoadeh, founder of bone broth company, Broya, stands in a cow pasture outside Toronto
In just four years, Toronto food company, Broya, has grown from a kitchen experiment to a rapidly growing enterprise with distribution in major grocery stores. And it all started with a freezer full of meat and the recognition that research could help the business grow.
In 2015, Broya's founder, Tim Sotoadeh, decided he wanted to eat healthier, higher quality meats, so he stocked up his freezer with cuts bought directly from an organic farmer.
"If you buy half a cow, you get half the animal. So you get the bones, the organs, everything," he says. "I had the bones in my freezer for a year, at least, then I started to make beef bone broth, and I started seeing the health benefits."
At that time, bone broth was starting to take off as a health food trend in the United States. It is marketed to improve everything from digestion to sleep. Bone broth is similar to stock, Sotoadeh explains, but it is made by simmering the bones of animals for 10 to 24 hours. It can be sipped as a warm drink or used in soups or gravy.
"There wasn't really anyone doing it in Canada. There was one company in Vancouver, and I wanted to be the first person in the East," he says.
Culinary science helps create new bone broth flavours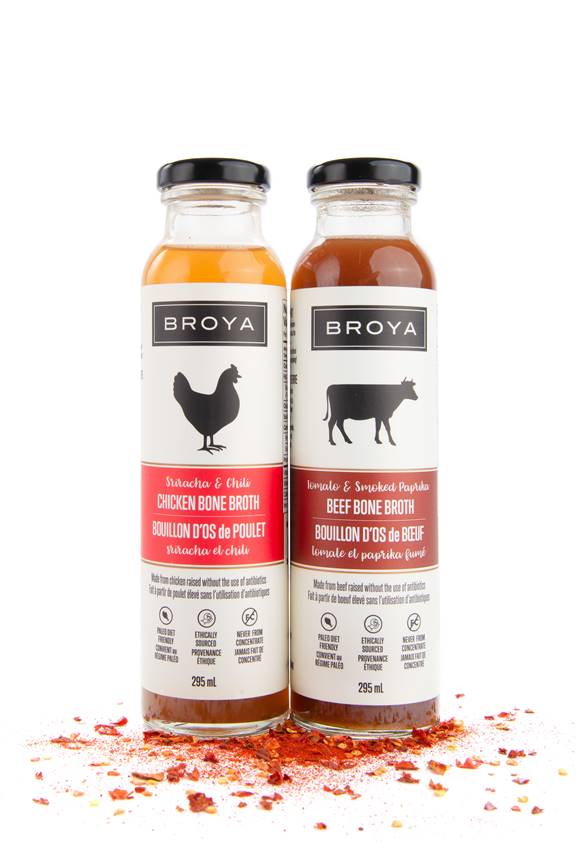 Niagara College's Canadian Food and Wine Institute helped develop new tomato-paprika and Sriracha-chicken flavoured bone broths for a small food company in Toronto
Image courtesy of  Nikki Jones Photography
After some initial product development, Sotoadeh turned to Niagara College's CFI-funded Canadian Food and Wine Institute for help to make his beef broth tastier and give it a longer shelf life.
Since bone broth is a niche product, he also wanted to branch out to create new flavours for greater mass appeal. The food scientists at Niagara College helped him come up with two new flavours: Tomato & Smoked Paprika Beef Broth and Sriracha & Chili Chicken Broth.
"They have the food safety and regulations know-how, the packaging know-how, and that's something they need to teach me, because I'm not a food scientist or a recipe developer, or anything like that," Sotoadeh says.
"I sent them product from competitors in the US that I felt I wanted to emulate in some ways. They would deconstruct that product, and almost reverse-engineer it, and understand what was needed to come up with something similar."
Food institute helps open doors to major grocery chains
With direction from Sotoadeh, culinary science students at Niagara College tested 100 different recipes. Together, they fine-tuned a dozen of the recipes, then winnowed them down to the two new flavours.
Broya products are now available in 300 stores across Canada including Metro, Farm Boy, Whole Foods, Sobeys and Healthy Planet.
"2016 was new, 2017 was a good year. And this year we're doing double in revenue over what we did last year," Sotoadeh says.