OTTAWA, ONTARIO - The Canada Foundation for Innovation (CFI) is proud to be named among the 2017 Top Employers in the National Capital Region. This recognition caps an important milestone for the CFI, the celebration of its 20th anniversary.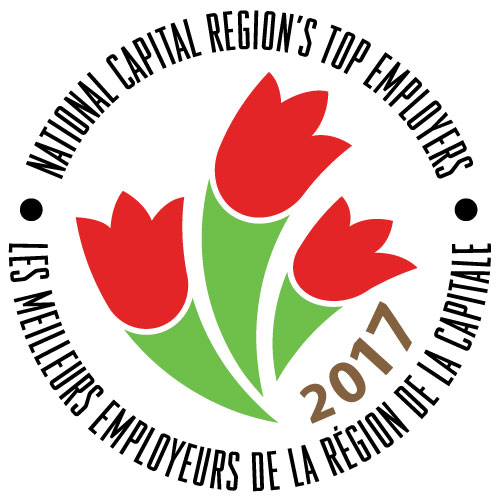 Launched in 2006, the National Capital Region's Top Employers is an annual competition organized by the editors of Canada's Top 100 Employers. This special designation recognizes employers in the Ottawa-Gatineau metropolitan area that lead their industries in offering exceptional places to work. This year's winners were announced today in the Ottawa Citizen.
Read: Raising the bar nationally: Winners of this year's 'National Capital Region's Top Employers' are announced
"This announcement is a testament to the CFI being an employer of choice," said Kevin Smith, Chair of the CFI's Board. "The CFI is only as strong as its employees, and they reflect high standards of leadership, creativity and innovation."
Read: A detailed list of reasons for selection for each of the winning employers
"The Canada Foundation for Innovation is honoured and proud to be recognized for fostering an exceptional work environment for its employees," said Gilles Patry, CFI President and CEO. "My sincerest thanks to all CFI staff and to our management team for making this award possible through their dedication to this organization and its mandate."
The editors at Mediacorp grade employers on eight criteria: physical workplace; work atmosphere and social; health, financial and family benefits; vacation and time off; employee communications; performance management; training and skills development; and community involvement.