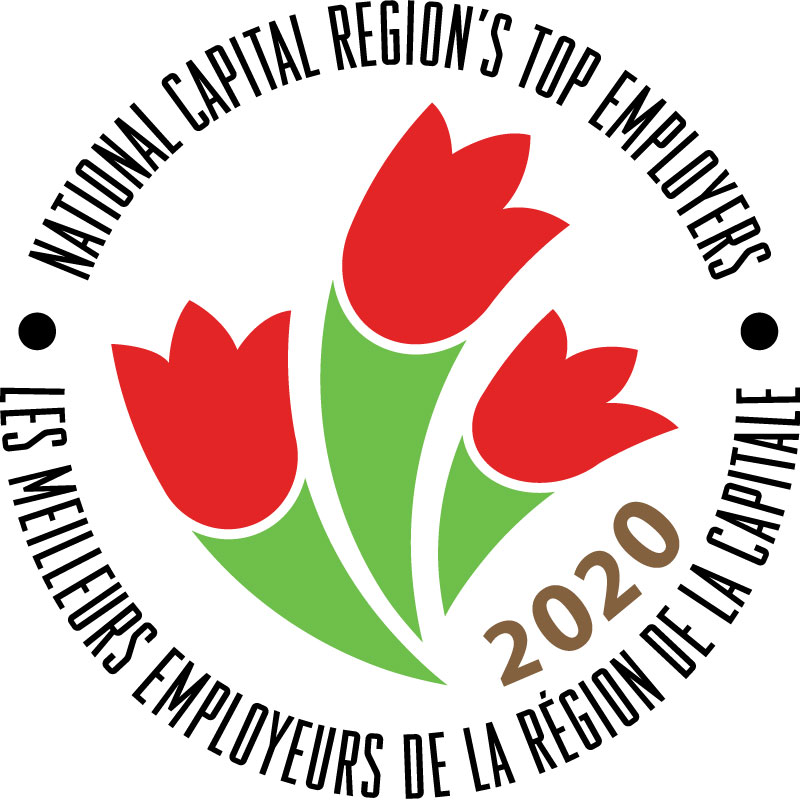 OTTAWA, ONTARIO – For the fourth year running, the Canada Foundation for Innovation (CFI) has been named among the 2020 Top Employers in the National Capital Region. 
Launched in 2006, the National Capital Region's Top Employers is an annual competition organized by the editors of Canada's Top 100 Employers. The editors evaluated companies on several criteria to determine which offer the most progressive and forward-thinking programs. The CFI ranked high in its strong work-life balance, along with its generous vacation allowance and health benefits plan, to name a few.
This special designation recognizes employers in the Ottawa-Gatineau metropolitan area that lead their industries in offering exceptional places to work. This year's winners were announced today in the Ottawa Citizen.
Read: Dynamic and competitive in an increasingly diverse community: this year's 'National Capital Region's Top Employers' are announced
"We strive to foster innovation not only within Canada's research community but also within our own organization," said Roseann O'Reilly Runte, CFI President and CEO. "It is thanks to all staff and to our management team that the CFI remains a respected employer and a key player in research in Canada."
Employers were graded on eight criteria: physical workplace; work atmosphere and social; health, financial and family benefits; vacation and time off; employee communications; performance management; training and skills development; and community involvement.