Producing a sustainable source of caviar
Producing a sustainable source of caviar
Vancouver Island University's expertise in sturgeon helps a British Columbia hatchery produce some of the world's best caviar
Caviar is one of the most coveted culinary delicacies, with a global market estimated at $100 million a year. But stocks of Caspian Sea beluga sturgeon ― considered to produce the highest quality of caviar ― have fallen 95 percent over the last 20 years due to overfishing, poaching and pollution.
The popularity of caviar and concern over the sustainability of wild sturgeon creates a perfect opportunity for new suppliers with quality product, such as Target Marine Hatcheries and its Northern Divine caviar made from Canada's first farmed white sturgeon roe. The hatchery, based in Sechelt on the Sunshine Coast of British Columbia, employs a staff of 18 and canned its first batch of caviar in 2011. Rated the best in the world in a recent international competition, the caviar sells for more than $2,800 a kilogram. Target Marine plans to produce 600 kilograms of the delicacy this year.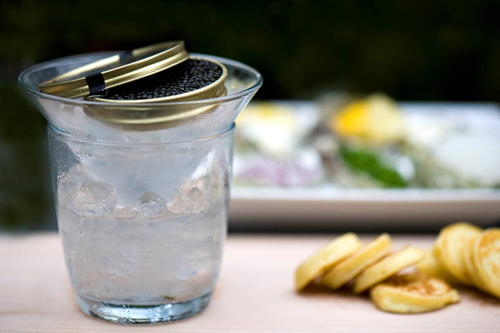 Vancouver Island University's International Centre for Sturgeon Studies supplied the hatchery with sturgeon eggs from captive wild Fraser River stock in 2000. Eleven years later, some of the fish had matured enough to be harvested for caviar.
The CFI-funded centre is the first of its kind in North America. It gives researchers the tools to study the conservation and protection of sturgeon species worldwide and to explore the feasibility of environmentally responsible sturgeon aquaculture. It is the only institution in Canada to have captive white sturgeon brood stock, fish old enough to spawn.
You may also be interested in: