Opening the soundscape
Research being conducted at the National Centre for Audiology is giving a boost to the hearing-aid industry and setting standards for clinicians around the world
In the space of a decade, the National Centre for Audiology (NCA) at Western University in London, Ont., has grown from a small start-up lab to a world-class research hub that helps millions of adults and children with hearing-related disabilities.
And it's no wonder. The cost of hearing loss to the Canadian economy has been estimated at $18 billion annually, and the problem affects adults and children alike, however differently. "In a child, it may limit the ability to learn and to develop social skills and can have a huge bearing on career choice," says Prudence Allen, NCA's director. "The elderly sometimes stop going out, they become less active, and people think they're senile."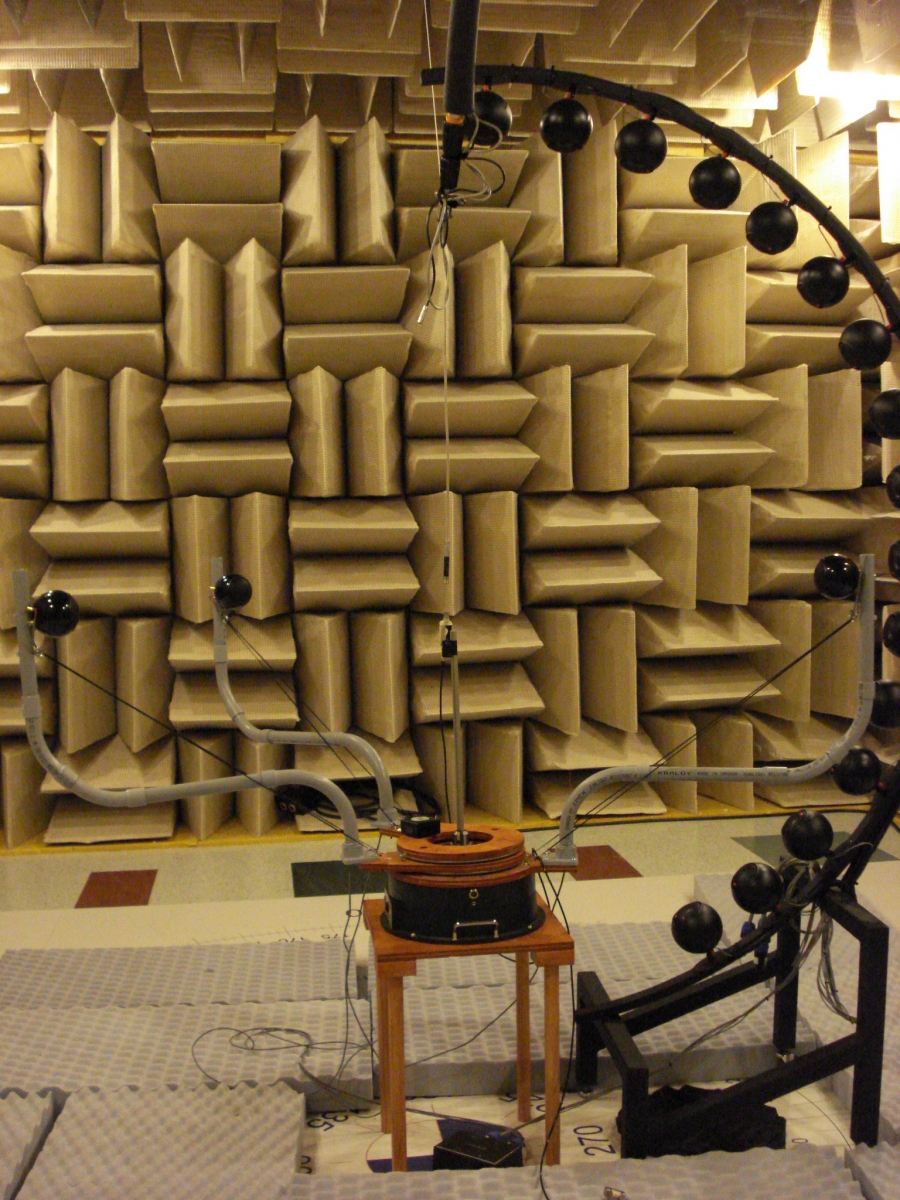 The NCA is trying to ensure that these scenarios become a thing of the past. Now the largest research and teaching facility in Canada dedicated entirely to the study of hearing and hearing loss, the centre opened in 2001 with CFI funding and four researchers. Today, 14 faculty from disciplines as diverse as audiology, speech pathology, neuroscience, medicine, engineering and psychology are associated with the NCA. It also supports 15 full-time researchers and many master's or PhD students, who are often snapped up by the private sector.
"We've attracted researchers from across campus, and we've recruited outstanding new people from outside," says Allen. "People want to work here because it's a great place to launch their research. We're very multidisciplinary. We collaborate, and we share students, labs and ideas."
That collegial approach reflects the complexity of the problem. Hearing loss is generally harder to diagnose and correct than vision loss. "People can put on corrective lenses and get pretty clear vision," she says. "Most hearing loss is neural. It's not just a matter of getting the sound in the ear and making it loud enough."
Individuals who have impaired hearing or impaired auditory processing are often fitted with technology, such as hearing aids or cochlear implants, to help them hear in quiet and complex environments. Today's assistive technology needs studies conducted in the laboratory and in the real-world test environments offered within the NCA.
Recognized as global leaders in basic auditory science and procedures for advanced digital hearing-aid technology, NCA researchers work with private-sector companies such as Unitron, Siemens Audiology Solutions, Switzerland's Phonak Communications AG and Canada's Etymonic Design Incorporated to develop and test the software programs that operate hearing aids, implants and other hardware to assist the hearing-impaired.
They also create the protocols that allow audiologists and other front-line clinicians to accurately diagnose the level or degree of hearing loss. Their biggest challenge is to develop protocols that ensure devices fit the patients, which essentially means adjusting the sound quality.
"You can do anything with digital signal processing," says Allen. "You can manipulate it endlessly. We have developed procedures for fitting devices to patients, and those procedures are licensed to manufacturers and used by clinicians all over the world."
The Desired Sensation Level (DSL) Method, for example, was developed at the NCA for fitting hearing aids to adults and children and is currently being used by more than 20 hearing-aid manufacturers around the world.
Using their CFI-funded laboratories, NCA researchers have created an award-winning spinoff company, ENT Simulation Technologies Inc., that commercializes and globally distributes diagnostic techniques for eardrum grafts and middle-ear bone defects.
Even though the NCA is exclusively a research facility, the diagnostic and remedial protocols developed at the centre find their way into audiology courses at Western and elsewhere. "We're affiliated with Western's graduate audiology department, which trains clinicians," says Allen. "They will be the front-line workers who deal with patients. So we've had a huge impact on the clinical community."
New lab, new research possibilities
The study of hearing loss and impairment is evolving rapidly and moving in directions scarcely imaginable when the National Centre for Audiology opened in 2001. Allen says researchers and scientists at the centre have acquired a better understanding of the complex relationship between hearing and brain function.
"Our researchers are looking at the plasticity of the brain," she says. "The changes that happen throughout the brain stem and cortex through hearing loss are phenomenal. When you fit a patient with a device, there is a big period of acclimatization, where the brain actually changes to accommodate new sounds."
The centre is currently developing new labs — supported by funding from CFI and a number of private-sector donors, including Research In Motion, Vivosonic Inc. and Interacoustics — that allow researchers to simulate different environments, such as the interior of an automobile or a crowded lecture hall, and to examine how hearing functions in such settings.
They are also using these labs to develop a deeper understanding of how the ears work together and how to simulate that relationship in hearing devices. As well, scientists at the centre have conducted research on a contract basis for a number of international companies, such as Switzerland's Phonak Communications AG, MED-EL of Austria and Brüel & Kjaer of Denmark.
Stay connected
Keep updated on:
Funding programs
Stories on cutting-edge research
Events ... and more.
Stay connected
You're all set!
Just keep an eye on your inbox for a confirmation email.