Steve MacLean has flown two space missions, is one of only three Canadians to have walked in space and was the first Canadian to operate Canadarm2 while hovering above the Earth. Last fall, he became the president of the Canadian Space Agency, which coordinates Canada's civil space-related policies and programs. Before joining the space program, MacLean trained as a laser physicist, worked in sports administration at York University, competed with the Canadian national gymnastics team and was a visiting scholar at Stanford University. He is an example of the excellence needed to become a Canadian astronaut.
Last May, the CSA launched a campaign to select the next generation of Canadian astronauts. After months of grueling tests, the field was narrowed to 16 candidates in March, and on May 13th, Canada's two new astronauts — Jeremy Hansen and David Saint-Jacques — were named. InnovationCanada.ca spoke to MacLean about the rigorous recruitment process and the goals of the astronaut program. 
InnovationCanada.ca (IC): You were one of Canada's first six astronauts. What was different about this recruitment process compared to the one you experienced in 1983?
Steve MacLean (SM):  We are doing many more tests this time prior to selection. It's based on tests I did over the course of my career — and most of those we did shortly after we were selected as a group of six. It was part of our initial training. This time we set up a series of aptitude tests for piloting skills. Candidates don't need to be pilots to apply, but the test shows whether they have the aptitude to be trained. The same with robotic skills. We did several tests to see if they could handle the robotics world. If they can do that, they can be trained.
IC: What other kinds of testing was done?
SM: We were very interested in how candidates responded to stress. We took them outside their comfort zone to see if they could still think clearly and execute a series of steps properly. And we had a series of physical fitness tests. You need to be physically fit not just to launch on the rocket and operate in space, but you need to be able to endure the training.
IC:   And this was not part of the process in 1983 or 1994?
SM: There were subsets of these tests, but there has never been a more rigorous selection process than this one.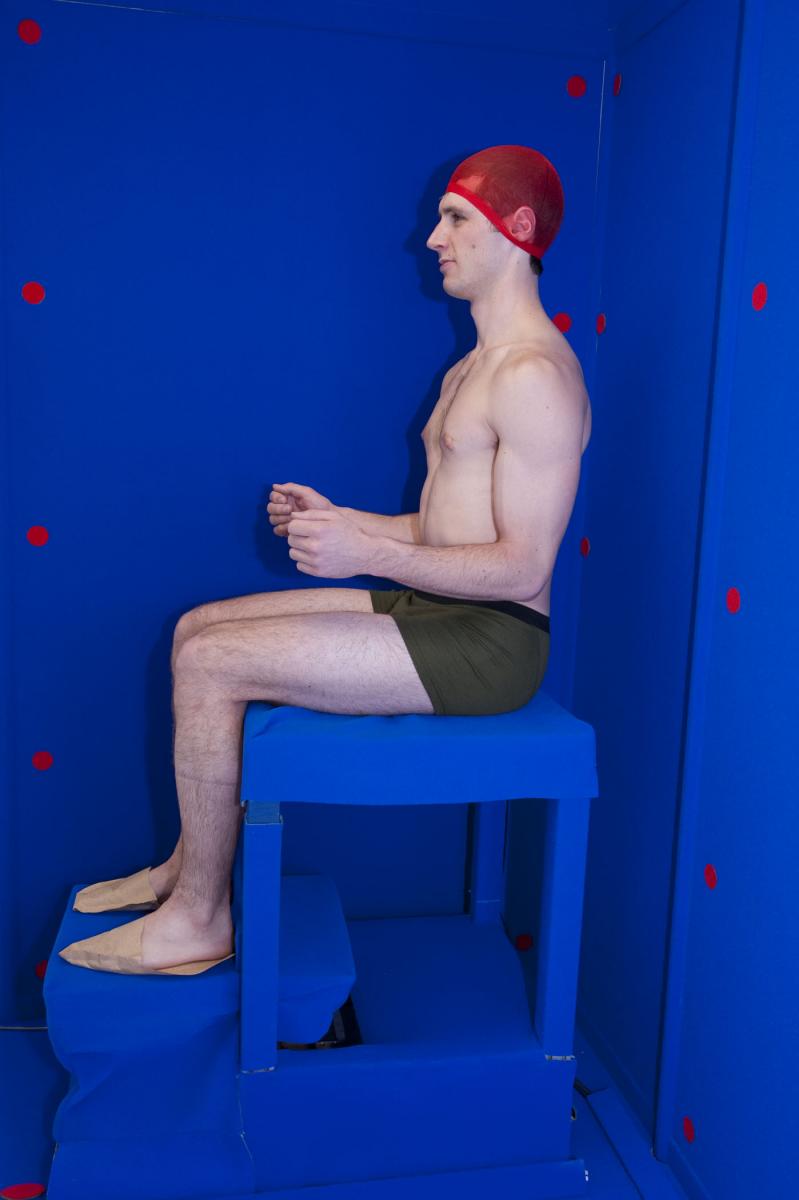 Candidates are put through a series of medical exams as well as physical and skills tests in what were sometimes extreme conditions.
IC: So the process changes for 2008-09 are more about addressing current needs?
SM: Yes. When I was selected they were looking for payload specialists — someone with scientific and observational skills. Later, I was selected as a mission specialist, and that's a different set of skills. In 1993, we were looking for mission specialists. This time, because of what the International Space Station is doing, we are looking for both. And the tests were blind to gender, race, religion and birthplace.
IC: Were you surprised, or disappointed, that there was only one woman among the final 16 applicants?
SM: When we started with more than 5,000 candidates, we had the right demographics, given their ages. We had 20 percent women (this corresponds to the approximate percentage of women in the science, technical and medical fields). When we cut to 1,000, same thing. When we got it down to 79 candidates, we still had 20 percent women. When we were at 31, we still had five women.
IC: Were the physical tests their biggest challenge?
SM: What I found fascinating was that some of the women did very well in the physical fitness tests. In fact, several women ranked the highest in physical fitness. And in the tests where we were challenging them outside their comfort zone, again women did very well. For example, in the fire and flood work we did —  where you are fighting a fire at 200°C one minute and the next minute you are in ice-cold water trying to prevent a submarine from sinking — the women did very well. They were wearing heavy suits so the evaluators didn't know their gender.
IC: Why were only two candidates selected this time?
SM: These candidates are being selected for missions to the International Space Station. We are working on other flight possibilities but really, I only have slots for two in terms of flight opportunities.
Adobe Flash Player is required and JavaScript must be enabled to play this video
IC: What's in store for the final two candidates?
SM: They will go to Pensacola, Florida, for a six-week flight-training course, and then in August, they start in the next astronaut class with NASA. The class is typically two years. When they graduate, they are eligible for advanced training. Then they are eligible for flight assignments.
IC: When would they be eligible for their first space mission?
SM: Maybe four or five years.
IC: This seems an ideal time to be entering the astronaut program.
SM: You have the new Orion vehicle being built. And the space station is essentially finished now. The solar panels are all in place. And, we had Phoenix land on the polar regions of Mars last year. It found water and snow. It's pretty amazing. I am jealous of the people being selected today. They are very much going to enjoy the career that's in front of them.