Frost-byte
Université Laval researchers create an online database for Canada and other Arctic nations to share information about the North.
When you live near the Arctic Circle, you can't exactly grow lettuce in your own garden. In fact, almost all fresh food and everyday products are usually brought in by plane from "the South." So, by the time lettuce arrives in the grocery store in Kuujjuaq, a community in Quebec's northern region of Nunavik, it has become an exotic item costing nearly twice the price it does in Montreal or Calgary.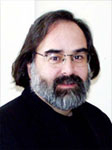 It's a given that life in the North is expensive. Yet, Gérard Duhaime, a professor at Université Laval and Canada Research Chair in Comparative Aboriginal Conditions, had a lot of trouble confirming it. The data he wanted either didn't exist or lay buried under ambiguous headings in various government and agency reports.
Soon though, things will be different for researchers and organizations interested in the North. After years of research and communications work, both in Canada and with other countries within the Arctic Circle, Duhaime and his team are preparing to launch the online database ArcticStat to mark International Polar Year. While research on the Far North has traditionally focused on climate, geology, animal migration, and similar areas, ArcticStat paves the way for researchers concerned with human issues.
With just a few clicks of the mouse, ArcticStat connects you to all available statistics on subjects such as education, population, and the economy. All countries whose borders reach the Arctic Circle are participating in the project: Canada, the United States (Alaska), Finland, Greenland, Iceland, Norway, the Russian Federation, Sweden, and the Faroe Islands. Information is available in English and sometimes in the native language of the country that collected the data.
Duhaime knows how hard it is to obtain accurate statistics for the Far North. For his doctoral thesis, he spent five years studying the cost of public administration in the region. He found that census data were not precise enough for his needs. "The only way to really know the people in the villages was to go there and count them," he recalls.
Duhaime's study proved to be extremely useful when it was published in 1987. For the first time, federal, provincial, and regional governments had an accurate portrait of the economy of Quebec's Far North. Duhaime and his team then developed the Nunivaat and Métrinord databases, integrating most public socio-economic data available.
Between 2002 and 2003, Duhaime prepared an initial report on the overall economy of the Arctic. "We debunked a lot of prejudices. Our principal finding was that most Inuit have jobs and earn most of their money through employment," he says.
Over time, information technology has drastically changed research methods. Whereas it took a year to prepare the first report on the Arctic economy, Duhaime explains that "in 2004, we updated the report… in just three weeks." Thanks to technological advances and widespread political will, the conditions are finally right for ArcticStat to emerge.
Benefits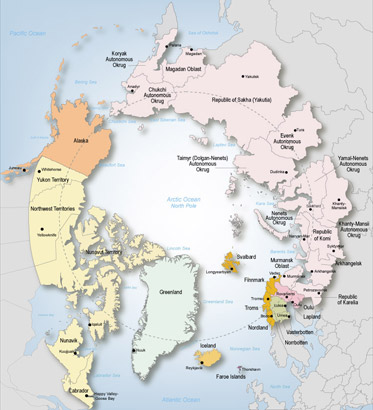 Gérard Duhaime predicts that the ArcticStat database will radically change northern research. "I'm currently working on a socio-economic profile of Northern Quebec. In the past, I would have asked a research assistant to search everywhere for the information. Now, I can pull together the essential data in just one week from my office," he explains enthusiastically.
What's good for researchers is also good for governments and communities. The Kativik Regional Government worked with Duhaime and Université Laval to create a comparative price index for Nunavik. "The difference was clear," says Johnny Adams, Chairman of the Kativik Regional Government from 1998 to 2005. "We found that a grocery basket costs 69 percent more in Nunavik than in the Quebec City area." As if high prices weren't enough of a problem, family incomes in Nunavik are below the national average, while families tend to be larger.
Using data collected by Duhaime's team, Kativik was able to work with the government to balance the situation. "The government increased funding to our daycare program by 69 percent to compensate for the high cost of living," recalls Adams.
In addition to providing statistics, ArcticStat will enable northern communities to learn about life in neighbouring countries. For Minnie Grey, chief negotiator for the Nunavik government, such information will be helpful to the work she performs. "It will be interesting to compare how the Kalaallit manage the high cost of living in Greenland which has a home rule Government under Denmark."
Duhaime has also received support from abroad. "The Arctic Council Indigenous Peoples' Secretariat gave us a lot of encouragement. They were so excited by the ArcticStat prototype that they are now trying to convince the United Nations to create an equivalent international database using the ArcticStat model." Developments by Canada and its partners could lead to the launch of a massive database that compiles and compares the socio-economic information of all UN member countries.
Partners
ArcticStat was developed by the Canada Research Chair in Comparative Aboriginal Conditions, based at Université Laval, in cooperation with researchers from other universities like the University of Northern British Columbia.
The team is working closely with Statistics Canada and maintains close contact with the national association Inuit Tapiriit Kanatami, aboriginal organizations in each of Canada's northern regions, as well as statistical agencies and aboriginal associations in other Arctic nations.
Learn More
Visit the Arctic Council's website.
You may also be interested in:
Stay connected
Keep updated on:
Funding programs
Stories on cutting-edge research
Events ... and more.
Stay connected
You're all set!
Just keep an eye on your inbox for a confirmation email.