OTTAWA, ONTARIO — Representatives from the City of Calgary, the University of Calgary and the Canada Foundation for Innovation (CFI) celebrated the official opening of a first-of-its-kind waste water treatment lab today.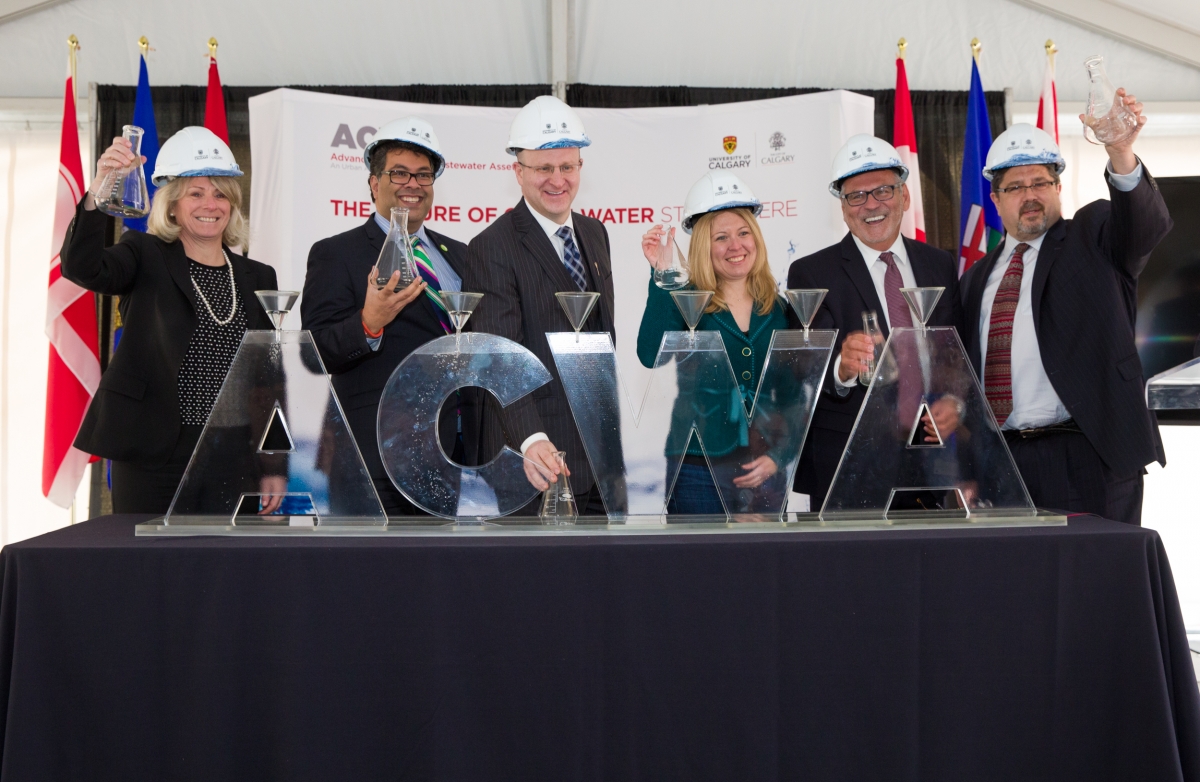 Academic, industry, government and funding agency
representatives, including Naheed Nenshi, mayor of
Calgary (second from left), Michelle Rempel, Member
of Parliament for Calgary Centre-North (third from right)
and Pierre Normand, CFI's vice president of External
Relations and Communications (second from right),
mark the official opening of the University of Calgary's
Advancing Canadian Wastewater Assets (ACWA)
facility.
Credit: Riley Brandt, University of Calgary
The Advancing Canadian Waste water Assets (ACWA) facility is situated within Calgary's Pine Creek Wastewater Treatment Plant, allowing researchers to collaborate with municipal employees to advance the management of the city's aquatic resources, ensure clean drinking water and develop new water treatment technologies. Through its 2006 New Initiatives Fund, the CFI contributed more than $10 million to support the scientific infrastructure needs of this world-class water research facility. Matching funds were provided by Alberta Innovation and Advanced Education (IAE) with additional investments made by the University of Calgary and the City of Calgary.
FUND: Innovation Fund (formerly the New Initiatives Fund)
This facility offers research teams direct access to a waste water treatment facility and sections of streams that feed the Bow River where the ecological impacts of their experiments can be monitored in real-time. The results of such experiments can then be used to inform municipal policies and industrial practices with the goal of providing Calgary's residents a safe and sustainable supply of clean water.
READ: Rethinking waste water
"This initiative represents an impressive synergy between a city and its university," says Gilles Patry, President and CEO of the CFI. "Researchers, municipal employees and industry partners now have access to a state-of-the-art facility at the treatment plant, where they can work together to develop new and more efficient waste water treatment processes."
For more details about today's official opening of the Advancing Canadian Wastewater Assets facility, click here.