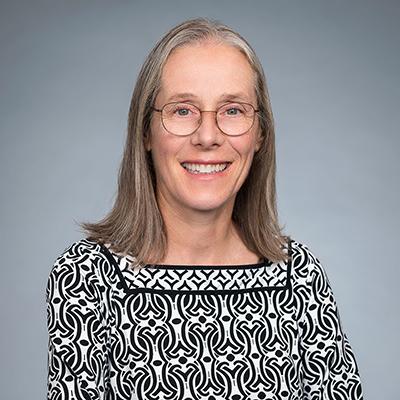 Vice-President,
Programs and Planning
As Vice-President of Programs and Planning, Dr. Claire Samson is responsible for managing all aspects of the CFI's research infrastructure funding programs and providing leadership and advice for developing policies relevant to these programs. Additionally, she champions our commitment to accountability and organizational excellence through the rigorous assessment and analysis of the outcomes and impacts of CFI investments in research infrastructure.
Dr. Samson joined the CFI in March 2020, having brought more than 25 years of experience in industry and academia. She started her career in the private sector where she worked for 10 years as Exploration and Research Seismologist for Shell International in the Netherlands, and as Lead Engineering Analyst for Neptec Design Group in Ottawa, a subcontractor for NASA and the Canadian Space Agency. Dr. Samson joined Carleton University in 2003 where she held positions as Professor, Director of the Department of Earth Sciences and Vice-Dean of Planning at the Faculty of Graduate and Postdoctoral Affairs and earned the Excellence in Teaching Award in 2014 from the Faculty of Science and the Graduate Mentoring Award in 2012. She became Dean of Research at the École de technologie supérieure in Montréal in 2018.
Dr. Samson served as President of the Canadian Geophysical Union and the Canadian Exploration Geophysical Society. She received NASA's Ames Honour Award in 2017 for excellence as a member of the Field Investigations to Enable Solar System Science Exploration (FINESSE) team. 
Dr. Samson holds a Bachelor's degree in Engineering Physics from Université Laval, a Master's degree in Geological Sciences from McGill University and a PhD in Physics from the University of Toronto. She also completed a post-doctoral fellowship at Cambridge University in the UK.