You are here
Innovation now
June 2014 | Vol. 3, No. 5
At work for the economy
---
NEW APP SYSTEM EASES THE PRESSURE
New tool will alert wheelchair users of developing pressure zones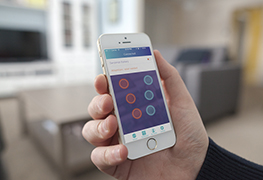 In Canada, pressure sores are the leading cause of infection, hospitalization and mortality for wheelchair users, costing the healthcare system more than $14 billion a year. A new system developed at the University of Toronto that links a pressure-sensing cushion to a smartphone application can help.
BOOSTING DIAMOND MINING IN CANADA'S NORTH
Refining the science behind prospecting for this precious resource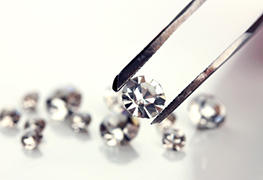 Canada is the world's third largest producer of diamonds by value, excavating more than $1 billion dollars of the gem a year. A world-class laboratory at the University of Alberta makes it easier for mining companies to find new diamond deposits, saving them millions on exploration.
CUTTING-EDGE CLOTHING
Quebec company improves textiles for uniforms and special garments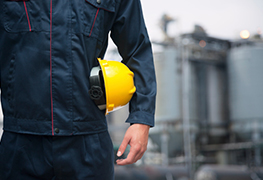 Logistik Unicorp Inc., which employs 180 people in Saint-Jean-sur-Richelieu, Que., manages uniform programs for large corporations and government clients in Canada and around the world. The company credits part of its success to an ongoing collaboration with CTT Group, a CFI-funded technology transfer centre specializing in textiles at Cégep de Saint-Hyacinthe.
Spotlight on research
---
AGAINST THE ODDS
Explaining the simple statistics behind the chances of winning at a slot machine can help curb gambling addiction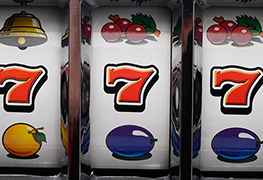 The Rideau River Casino looks like a typical gaming establishment, with hundreds of slot and draw-poker machines, blackjack and roulette tables and lights and sounds that bombard patrons as they move around the floor. But to do that, the patrons have to wear goggles and turn their heads, because this is a virtual reality (VR) casino.
"It's very much like what people experience these days when they gamble online," says Michael Wohl, associate professor of psychology at Carleton University, in Ottawa. For Wohl, however, the VR casino is a laboratory where he researches tools to encourage responsible gambling. It's an important endeavour, given that an estimated 1.2 to 3.4 percent of the population in Ontario suffers from "problem gambling," defined as the loss of more money than a player can afford. This is in the same range as the proportion of Canadians who abuse prescription drugs.
Even though casinos are in the business of making money from gamblers, the Ontario Lottery and Gaming Corporation (OLG) "has a statutory, regulatory and policy mandate to promote responsible gambling," according to Paul Pellizzari, OLG's executive director of policy and social responsibility. To help realize that mandate, OLG has partnered with Wohl to try to curb gambling addiction.
CFI-funded research in the news

---

OPINION — Research and innovation will play a key role in upgrading our urban infrastructure (An op-ed by CFI CEO, Dr. Gilles Patry, the Toronto Star, May 27, 2014)
Link to story...

 

SANTÉ — Cancer : Importante découverte sur le mécanisme de résistance aux médicaments (UdeMNouvelles, Université de Montréal, le 28 mai 2014)
Lien vers l'article... 

MÉDIAS — Des chercheurs de l'École de psychologie identifient le facteur fun dans les jeux vidéo (Université Laval, le 30 mai 2014)
Lien vers l'article... 

 

HEALTH — Doctor puts focus on people with ASD, Down syndrome (The Canadian Jewish News, June 2, 2014)
Link to story...