You are here
Innovation now
April 2014 | Vol. 3, No. 3
At work for the economy
---
A SWEET OPPORTUNITY
Research partnership gives Canada's largest apple producer a novel food product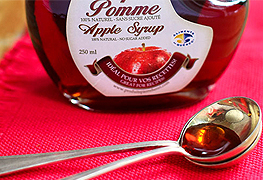 When a Quebec apple producer wanted to make use of its yearly batch of more than 2 million pounds of damaged apples, it turned to researchers at Collège Shawinigan for help and came out with a commercially successful, all-natural sweetener.
Read more…
SMALL FISH, BIG POND
Pharmaceutical companies use zebrafish models to advance health issues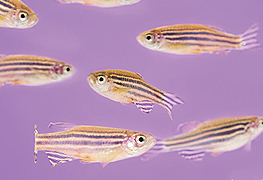 The Zebrafish Centre for Advanced Drug Discovery at Toronto's St. Michael's Hospital makes it easier to test drugs for diseases such as Alzheimer's, Huntington's and diabetes. The centre's fish-modelling capabilities are fast making it a leader in the development of personalized and precision medicine, attracting the attention of at least two Toronto-based biotech firms. 
Read more…
STRONGER BY THE BUSHELL
Epigenetics will help prevent costly crop damage for wheat farmers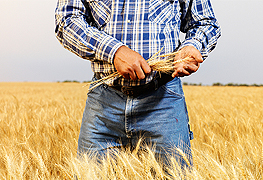 When wheat germinates before it's harvested it ruins the crop, a problem that costs the global wheat industry as much as $1 billion a year. Luckily, a research team at McGill University has made a discovery that could make it easier to identify wheat strains that are less prone to this costly occurrence.
Read more…
Spotlight on research
---
SEEING THE FOREST FOR THE TREES
A framework developed at the University of Alberta is helping the forest planners behind the world's largest conservation agreement see the bigger picture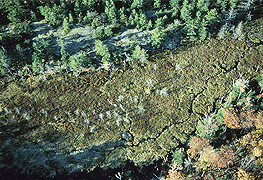 Although the boreal forest may seem endless, industrial excursions in the North have left scars, dividing contiguous landscapes with roads and pipelines and disrupting the region's natural ecology.
With many competing interests in the boreal, it's a recipe for conflict. Conservationists want to protect the area's natural landscapes; resource companies need to keep their workers and shareholders happy; and First Nations seek to preserve their homelands.
"We need a new way of thinking that goes beyond these conflicts between conservation and development," says University of Alberta professor Fiona Schmiegelow. Along with a team of Canadian researchers, she leads a project called Boreal Ecosystems Analysis for Conservation Networks, a unique planning strategy that's charting a new path for conservation in Canada's North.
Read more…
CFI-funded research in the news

---

IMAGING — Canadian Light Source project worth $65M finally under construction (University of Saskatchwan, The StarPhoenix, March 24, 2014)
Link to story...

 

SANTÉ  — Des chercheurs créent une application pour se rappeler des vaccins (Université d'Ottawa, Radio-Canada, le 21 mars 2014)
Lien vers l'article... 

NUTRITION — Du lait comme antibiotique (Université Laval, Radio-Canada, le 24 mars 2014)
Lien vers l'article... 

 

ENGINEERING — University of Alberta professors work to engineer a cordless world of the future (University of Alberta, Edmonton Journal, March 24, 2014)
Link to story...